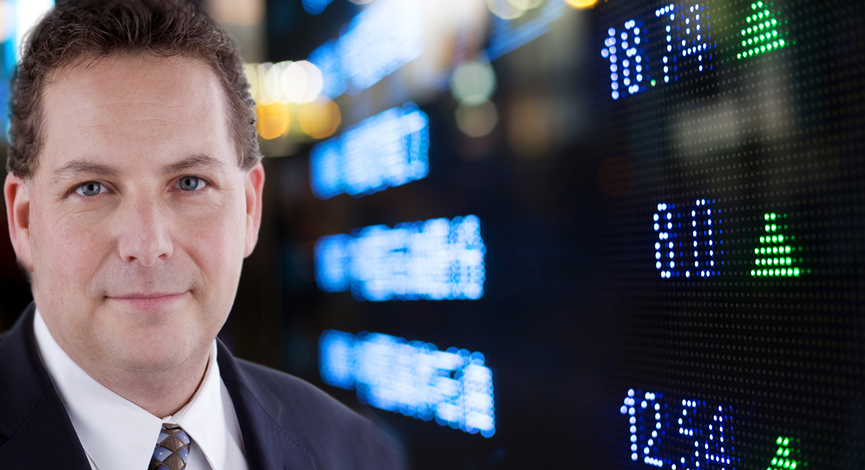 A quick answer.. It would be bad, really bad. But is this something that is going to happen or just another one of those urban financial legends that pop up time to time?   Probably the latter. It has all the makings of a great story about a global financial apocalypse that just is not in anyone's best interest.
Fortunately or unfortunately, there is a relationship between global economies that provides mutual benefits for each of the players. You scratch my back and I will scratch yours is the saying these days. As the value of the Yuan is closely related to the U.S. dollar, selling off Treasury assets will not benefit China. If nothing else, they want the U.S. consumer to buy products and as they are a BIG holder of Treasuries, they need to hold up the value, at least until such time that they are serious about selling.
Take a look at the chart below to see how some of the recent drop in Treasury purchases by China may be a simple cyclical issue. Then again….
(Hat Tip Bloomberg/Westpac)
Notice the June period in particular and the spike in purchases during that month.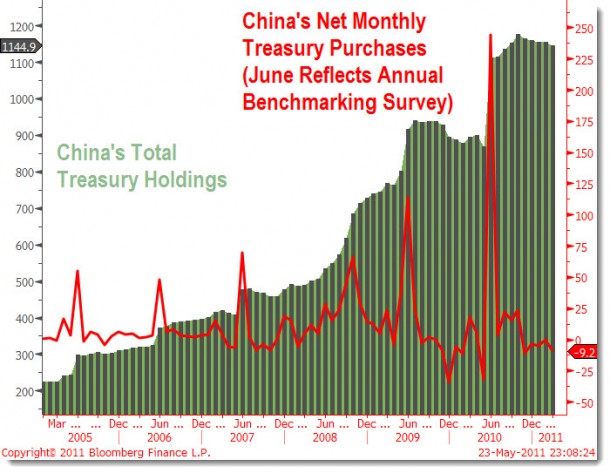 From Bloomberg:
May 23 (Bloomberg) — China's purchases of Treasuries will likely spike in June, indicating that the world's biggest manager of foreign-exchange reserves isn't dumping U.S. debt, if history is any guide.

The chart above tracks China's holdings since 2005 as well as monthly net purchases of the debt, which were negative for five consecutive months through March. The spikes in buying every June result from transactions that are only picked up in annual Treasury Department surveys, which show buying by Chinese entities outside of the mainland, said Sean Callow , a senior
currency strategist at Westpac Banking Corp. in Sydney. "China is still up to its neck in Treasuries," he said. "When you have $3 trillion in reserves , you can't move aggressively into many asset markets otherwise you will send prices soaring since they are too small."

China owns $1.145 trillion of Treasuries, making it the biggest holder of the debt, according to U.S. government data released May 16. Asia's largest economy is seeking to diversify its reserves as the U.S. struggles with budget deficits.