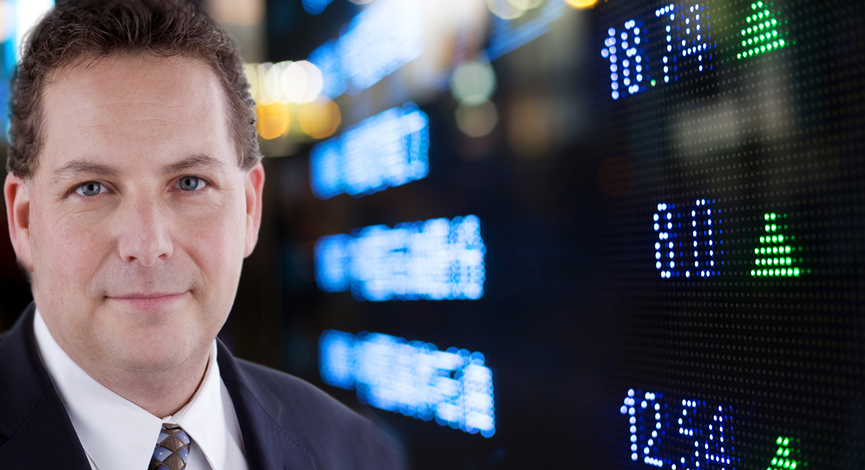 Private payroll numbers were the focus of the morning as the ADP report showed less hiring in January. But, there was also the Challenger report that showed that while there was a higher level of mass layoffs, the level is lower than most January's in the past. We can take this to mean one of two things:
There are simply no more cuts that can be made in order to keep a business operating or,
Employers are feeling a bit better about their profit outlook and are holding on to employees for a longer period of time.
Either way, there were more hires and fewer fires this month.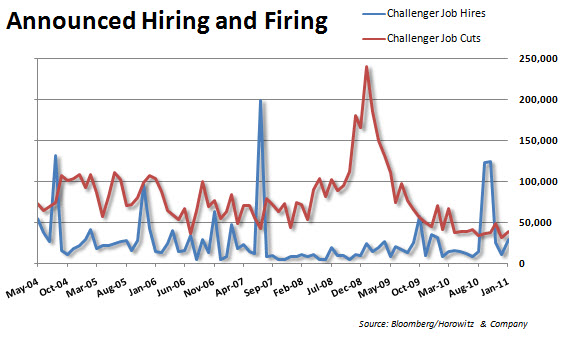 If you recall the build up to last month's NFP employment report, there was a good deal of economist's pushing up their estimates for overall hiring as the ADP report showed a big jump in private payrolls. That inflated market expectations, only to be severely deflated when the actual number was released showing far less new jobs added than anticipated. Of course the unemployment rate did go down to 9.4%.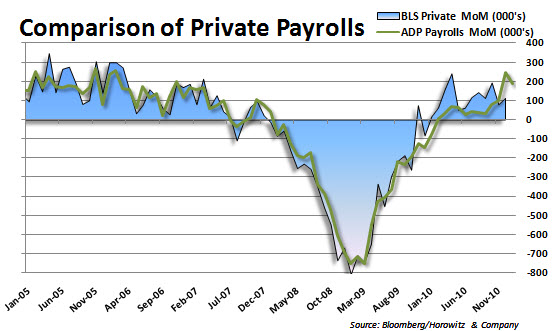 But Friday's numbers may not be as rosy as was expected last month. We are pretty sure that most economists will not be sticking their necks out this time around. So, while the number may not be significantly better or worse than last month, the only surprise we see is to the upside for hires.
Investors are starting to believe the recovery story. Even with all of the global unrest, it is clear that there is a good amount of money chasing stocks right now. (aka "dip-buying")