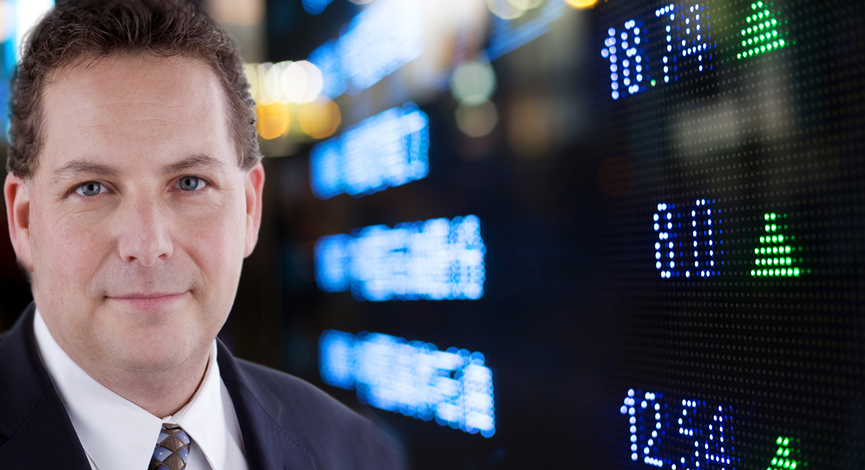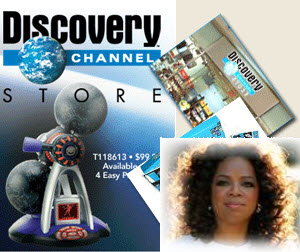 Discovery Networks has been on our radar screen for some time. We have missed several opportunities to grab the stock and it kept on moving higher. This time we are looking at the news of Oprah's move as providing significant upside for the network. It is really a big confirmation for the cable operators (We also own Comcast – CMCSA for client portfolios)
Here are some of the info that we are looking at:
Fundamentals
Debt : 60%
Institutional ownership is stable
Market Cap: 8.8 billion
Average 50-day volume: 1.6 million
Short Interest Days: 2.7
P/E : 29
Shares outstanding: 283 million
ROE: 6%
2008 EPS – $.86
2009 EPS(e): $1.29
2010 EPS(e) 1.58
Click Chart to Enlarge

Technicals:
50-DayMA: 29.64
200-dayMA: $22.78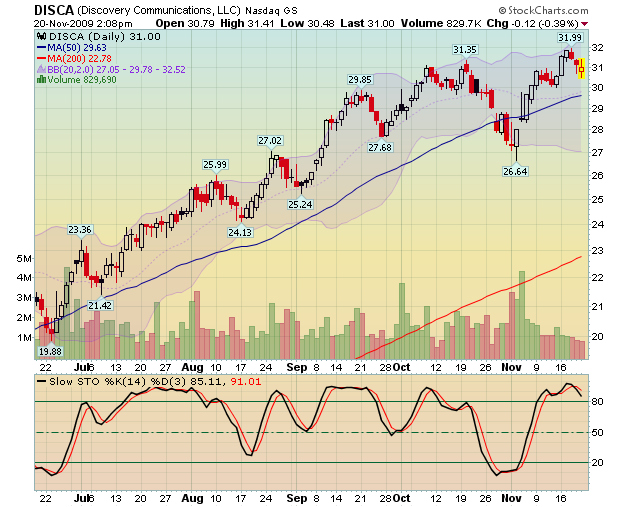 We are buying down to the support at the 50day MA and will stop out if it breaks below by 3-4%.
From AP:
Holding back tears, Oprah Winfrey told her studio audience Friday that she would end her show in 2011 after a quarter-century on the air, saying "prayer and careful thought" led her to her decision.

Winfrey told the audience that she loved "The Oprah Winfrey Show," that it had been her life and that she knew when it was time to say goodbye. "Twenty-five years feels right in my bones and feels right in my spirit," she said.

Winfrey talked about being nervous when the program began in 1986, and thanked audiences who had invited her into their homes over the past two decades.

"I certainly never could have imagined the yellow brick road of blessings that would have led me to this moment," she said.

The powerhouse show became the foundation for her multibillion-dollar media empire, but in the last year, has seen its ratings slip 7 percent. Winfrey, 55, is widely expected to start up a new talk show on OWN: The Oprah Winfrey Network, a much-delayed joint venture with Discovery Communications Inc. that is projected to debut in 2011. OWN is to replace the Discovery Health Channel and will debut in some 74 million homes.

Winfrey said she and her staff were going to brainstorm ideas for the final season of "The Oprah Winfrey Show" and that she hoped viewers would take "this 18-month ride with me."
___
Looking to invest in The Disciplined Investor Managed Growth Strategy?
Click below for the 14-minute virtual tour….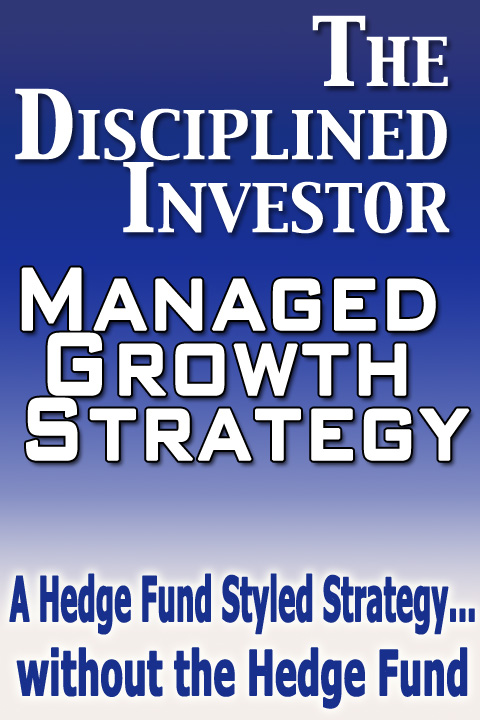 Disclosure: Horowitz & Company clients may hold positions of securities mentioned as of the date published.