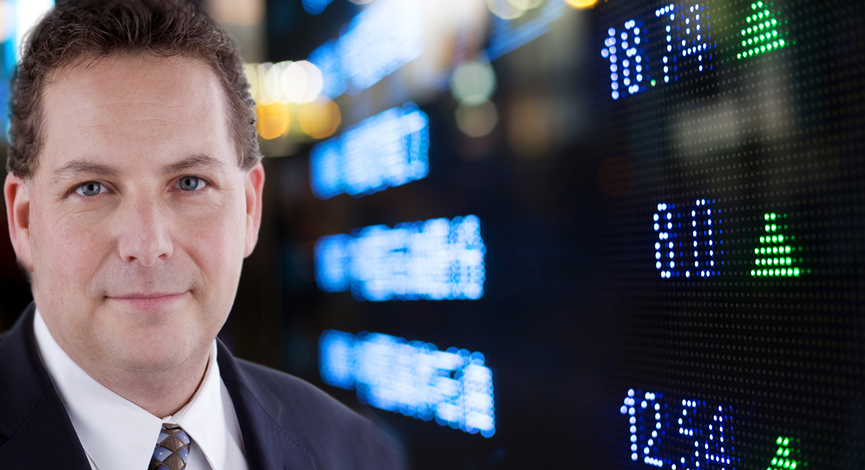 We have been holding Longtop Financial (LFT) for the past few weeks as we like the technicals and the fundamentals. The company could see some good order flow as China continues to attempt to gain insight to the financial markets and as companies continue to look to control costs.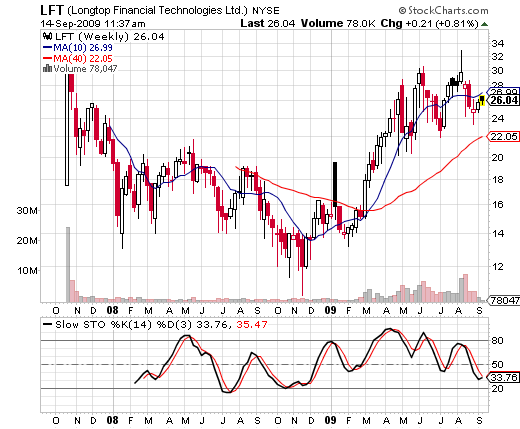 Another win today for the LFT which been a leader in this industry was just announced….
From PR Newswire:
Longtop Wins Contract with a Leading Insurance Company in China to Develop Supply Chain Management System
HONG KONG, Sept. 14 /PRNewswire-Asia/ — Longtop Financial Technologies Limited ("Longtop") (LFT), a leading software developer and solutions provider targeting the financial services industry in China, today announced that it has signed a contract with a leading property insurance company in China to develop a customized Supply Chain Management (SCM) system.
Developed on Longtop's proprietary IntelliFlow and IntelliWeb platforms, the system aims to streamline the insurance company's purchasing processes and improve the overall efficiency of its procurement department. In the first phase of the project, key functions covered by the system include procurement planning, supplier management, asset tracking, and procurement data management.
"We are excited about winning this contract and the strong momentum we have gained in this sector," commented Weizhou Lian, Chief Executive Officer of Longtop. "Moving forward, with the recent acquisition of Sysnet we are even better positioned to capitalize on the growth opportunities in this market as insurance companies increasingly invest in upgrading their IT infrastructure."
anticipated results. Any projections in this release are based on limited information currently available to us, which is subject to change.
About Longtop Financial Technologies Limited
Longtop is a leading software development and solutions provider targeting the financial services industry in China. Longtop develops and delivers a comprehensive range of software applications and solutions with a focus on meeting the rapidly growing IT needs of the financial services institutions in China. Longtop has six solution delivery centers, three research and development centers and seventy-five ATM service centers located in 27 provinces throughout China. For more information, please visit: http://www.longtop.com .
SOURCE Longtop Financial Technologies Limited
Website: http://www.longtop.com
___
Disclosure: Horowitz & Company clients may hold positions of securities mentioned as of the date published.