Learn from the best in the biz. This week's guest, Jack Schwager gives us a peek into the world and habits of the most successful traders.
Plenty to like in the markets as the the world is slowly reopening and the economic backdrop is strengthening. But there are some warnings signs emerging.
Looking at the blowout employment report and what that could mean for interest rates and markets.
Plus: What to do with that misplaced FOMO? We get into it…
---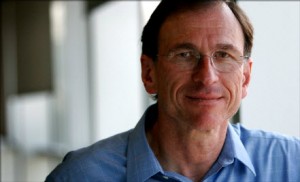 Mr. Schwager is a recognized industry expert in futures and hedge funds and the author of a number of widely acclaimed financial books. Mr. Schwager is one of the founders of Fund Seeder (FundSeeder.com), a platform designed to find undiscovered trading talent worldwide and connect unknown successful traders with sources of investment capital. Previously, Mr. Schwager was a partner in the Fortune Group (2001-2010), a London-based hedge fund advisory firm. His prior experience also includes 22 years as Director of Futures research for some of Wall Street's leading firms, most recently Prudential Securities.
Mr. Schwager has written extensively on the futures industry and great traders in all financial markets. He is perhaps best known for his best-selling series of interviews with the greatest hedge fund managers of the last three decades: Unknown Market Wizards, (2020),  Market Wizards (1989, 2012), The New Market Wizards (1992), Stock Market Wizards (2001), Hedge Fund Market Wizards (2012), and The Little Book of Market Wizards (2014). His other books include Market Sense and Nonsense (2012), a compendium of investment misconceptions, and the three-volume series, Schwager on Futures, consisting of Fundamental Analysis (1995), Technical Analysis (1996), and Managed Trading (1996). He is also the author of Getting Started in Technical Analysis (1999), part of John Wiley's popular Getting Started series.
---
Interactive Brokers' Stock Yield Enhancement Program lets you earn extra income
on fully-paid shares of stock in your brokerage account.
Learn More at http://www.ibkr.com/funds

---
---
Looking for style diversification? More information on the TDI Managed Growth Strategy – https://thedisciplinedinvestor.com/blog/tdi-strategy/
eNVESTOLOGY Info – https://envestology.com/
Friday Pre-Market Run-Down Webinar Registration – https://www.triggercharts.com/webinar-pre-market-rundown-fridays/
---
Stocks mentioned in this episode: (ARKK), (TSLA), (TLT)
Podcast: Play in new window | Download (Duration: 50:13 — 46.1MB)
Subscribe: Google Podcasts | Spotify | Stitcher | TuneIn | RSS | More