Howard Silverblatt gets deep into the scorecard from this earnings season.  The biggest changes, trends and the impact of buybacks.
We also have to discuss the latest round of tariffs on Mexico. Really????
The yield curve inversion is getting worse and that is not looking good for our econoy's future.
So much more…..
---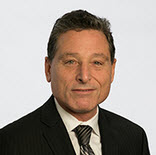 Howard Silverblatt (@hsilverb) is Senior Industry Analyst, Index Investment Strategy, for S&P Dow Jones Indices (S&P DJI). In addition to general market research and commentary, Howard is responsible for the statistical analysis of S&P DJI's family of U.S. Indices, including the world's most followed stock market index, the S&P 500®.
Howard has been with Standard & Poor's since 1977, and has held various analytic, business development, and product positions. He joined S&P Indices in 1983 as an editor, and has since received numerous corporate and industry awards, most notably for his work on the creation and development of Standard & Poor's core earnings and Global Industry Classification Standard (GICS®). Howard is widely quoted in top tier news publications around the world, providing in-depth analysis and information on a myriad of topics impacting the investment industry.
Howard graduated with a B.S. in Business Management from Syracuse University.
---
Next Friday's TriggerChart's Webinar – REGISTER HERE
---
---
More information on the TDI Managed Growth Strategy – HERE
---
Stocks mentioned in this episode: (SPY), (DIA), (AAPL), (CAT), (TIF), (MCD), (ANF)

Podcast: Play in new window | Download (Duration: 52:14 — 36.4MB)
Subscribe: Google Podcasts | Spotify | TuneIn | RSS | More