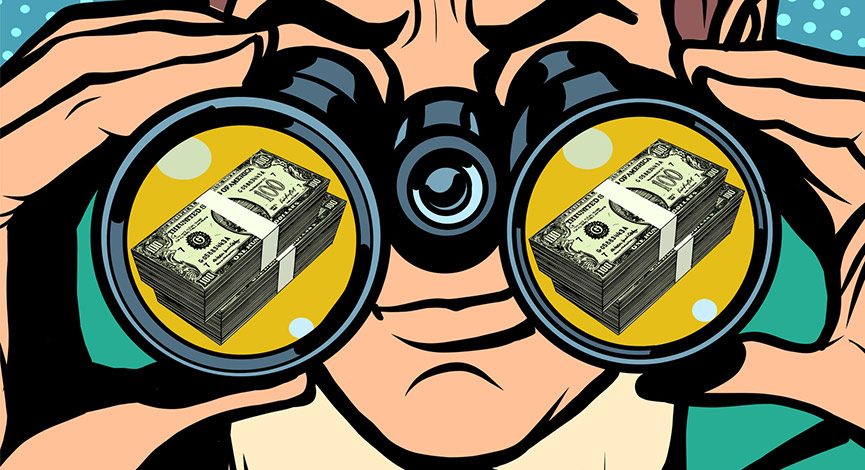 Guest Keith McCullough digs deep into some of the more important market moving information that is available. We discuss macro tourism, moving average monkeys, key macro models that Hedgeye uses in their analysis.
Plus, a look back on the week and what is ahead.
AND, a quick update on Andrew's recent trip to NY for the Benzinga FinTech Awards.
---
Exclusive Offers from Hedgeye for The Disciplined Investor Podcast Listeners
Hedge:IQ ($239 off) Only $299 for the Full Year
ETF Pro – ETF Pro distills our investment research down to our favorite macro ETF ideas. This monthly macro strategy update is designed to select 10 to 20 essential ETF exposures within each of the six major asset classes to keep you and your clients ahead of the next big market move.
Market Edges – Market Edges covers the week's essential macro-economic insights to help investors identify global risks and opportunities. Simply put, this weekly macro newsletter crystallizes the big picture macro trends for which you and your clients need to be positioned.
Hedgeye Pro Package ($627 off) Only $750 for the Full Year
Hedge:IQ Package Plus
Early Look – Relied upon by big institutional and individual investors across the world, this granular morning newsletter distills the latest and most vital market developments and insures that you are always in the know.
The Macro Show – A live, daily, online video show offering key market insights and investing implications with Q&A.
Hedgeye Risk Manager Package ($700 off) Only $1,999 for the Full Year
All of the Above Plus
Real-Time Alerts – This indispensable trading tool is based on a risk management signaling process Hedgeye CEO Keith McCullough developed during his years as a hedge fund manager and continues to refine. Nearly every trading day, you'll receive Keith's latest signals – buy, sell, short or cover.
Investing Ideas – Hedgeye CEO Keith McCullough handpicks the "best of the best" long and short ideas delivered to him by our team of over 40 research analysts across myriad sectors.
Risk Ranges – Risk Ranges is designed to help you understand where you're buying and selling within the risk range and help you make better sales at the top end of the range and purchases at the low end.
---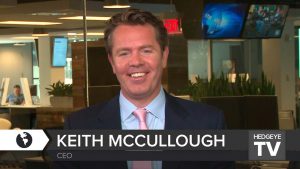 Prior to founding Hedgeye Risk Management, Keith built a successful track record as a hedge fund manager at the Carlyle-Blue Wave Partners hedge fund, Magnetar Capital, Falconhenge Partners, and Dawson-Herman Capital Management.
Keith has been a regular market guest on financial TV and radio for many years including CNN and Fox Business, as well as a contributor for CNBC and Bloomberg. He now hosts The Macro Show weekday mornings on HedgeyeTV which was featured in a Huffington Post story, "Meet The Man Who Wants To Build The ESPN Of Finance."
He is the author of the popular book, Diary of a Hedge Fund Manager and regularly shares his market and economic commentary on Fortune, Investopedia and other financial websites.
He began his career as an institutional equity sales analyst after earning an economics degree from Yale University. While at Yale, he captained the men's ice hockey team to a Division I Ivy League Championship.
About Hedgeye
We're pioneers in the independent investment research business, a new sector that's still greatly misunderstood. I started Hedgeye with nothing more than an idea and a laptop back in 2008. Today, Hedgeye continues to lead by breaking ground in new markets: first, we established ourselves as the must-have source for research for the top money managers in the industry. At the same time, we launched that same research out into the public market, making our investment ideas available to individual investors and smaller professional firms at the same time that it is sent to the largest firms in the financial marketplace.
Since then, Hedgeye TV has pioneered a new genre of on-line video, where leading investment professionals speak candidly one-on-one, not with journalists – many of whom have never set foot on a trading floor or been involved in a trade or a banking deal – but with Hedegeye's own senior partners, all of whom come with decades of hands-on experience in the marketplace.
Our brand new educational offerings will help you understand the concepts that Wall Street analysts throw around, and will also help you see through Old Wall Street's cloak of obscurity to help you find the right way to manage the risk in your investment portfolio.
I founded Hedgeye on the principles of Transparency, Accountability, and Trust – three things that were hard to come by during my years on Wall Street. I'm proud to introduce you to my Firm, and to my partners. Together we continue to work to make Hedgeye the home of the very best in uncompromised, unconflicted investment research.
---
---
Stocks discussed in this episode – ($CL.F), (IWM), (EEM), (TLT)
Podcast: Play in new window | Download (Duration: 1:01:58 — 43.0MB)
Subscribe: Google Podcasts | Spotify | Stitcher | TuneIn | RSS | More