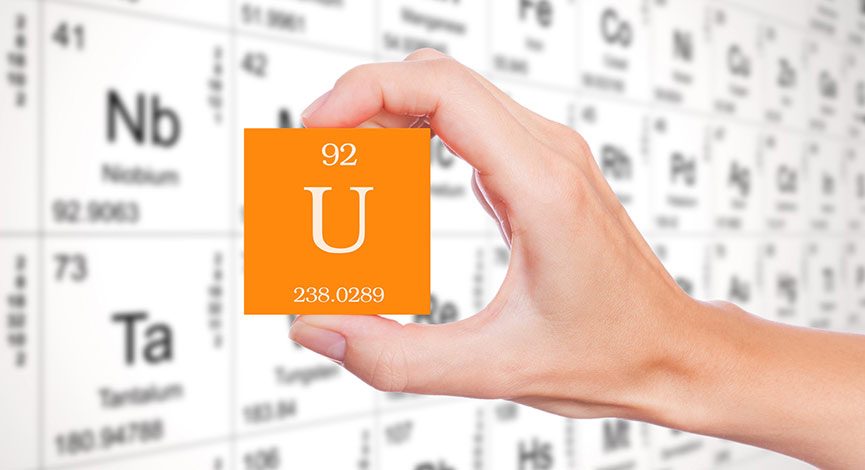 Since the election, Uranium has been showing some signs of a resurgence. Ever since comments were made about the need for the U.S. to build up nuclear weapons to guard against potential threats, there has been interest once again in the commodity as well as the companies that mine, refine and develop the radioactive substance.
Beyond nuclear weapons, alternative energy from nuclear sources has also been on the table. With less concern over climate change, the Trump administration seems desirous of using nuclear power to help the U.S. forge ahead with the goal of energy independence. At least that is what can be gleaned from the pieces of information currently available.
Uranium has been in a downtrend for sometime. Prices have been falling over the past decade as usage has diminished. Since April 2015, the price of Uranium futures has been cut in half. That has not helped the profitability of companies within this sector.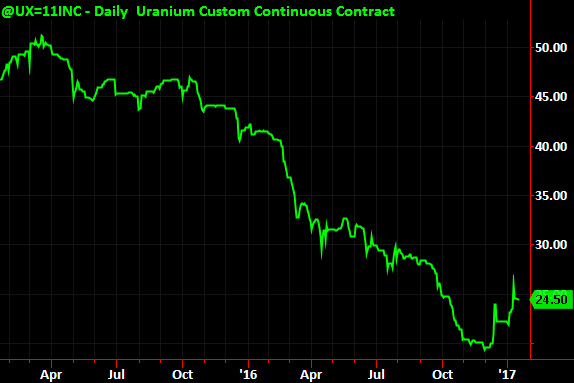 The latest rise in prices, which started in December, has been seen as the beginning of a change in that trend. Many of the companies within the sector have been recently bid up with renewed enthusiasm. Even though fundamentals are not providing any major confirmation at this time, prices are often a leading indicator.
The problem is that we are already seeing some of these companies taking advantage of their price moves with secondary offerings as was seen last week with Uranium Resources (URRE). Last night, Cameco (CCJ), one of the pure plays within the space, issued an interim warning that their earnings will fall well short of expectations –   due to be officially released on February 9th. The company did not provide much detail except that they are planning some expense cutting measures and layoffs. That took the stock down 18%.
It is still possible that there is some room to run to the upside for some of these companies. In particular, even with the warning, Cameco (CCJ) can be looked as the best of the lot when it comes to fundamentals. Earnings are "expected" to remain positive over the next few quarters, even as revenue growth is constrained. While it is not particularly pretty, Cameco's fundamentals are still better than its peers.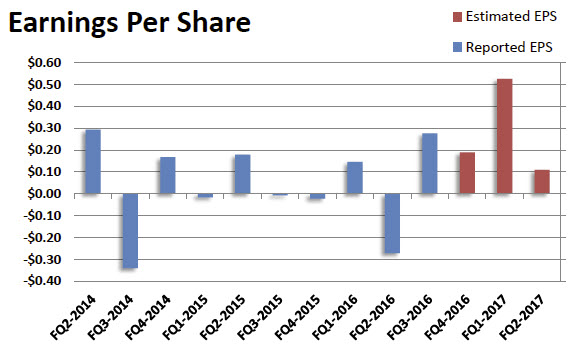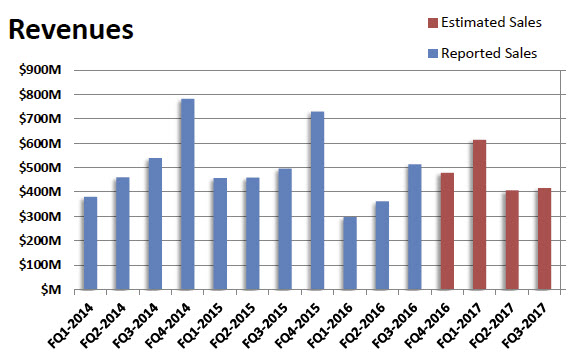 The fact is that the price of Uranium will continue to be the main driver for this sector. Much of that may be dependent on any follow-through initiatives by the incoming administration.
From a technical standpoint, CCJ has support at $10.60 which is a level of interest.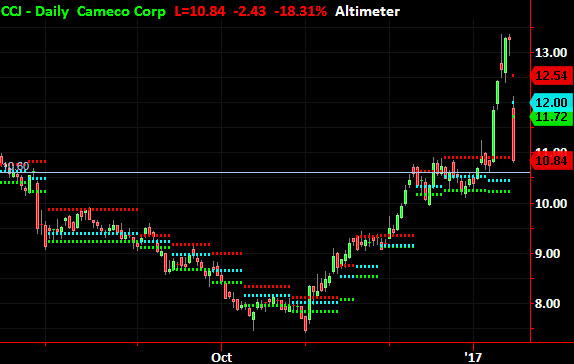 The bottom line is that prices are still very volatile and the overriding trend is down. However, if interest remains, there could be opportunities that are found here. Keep these names on the radar.