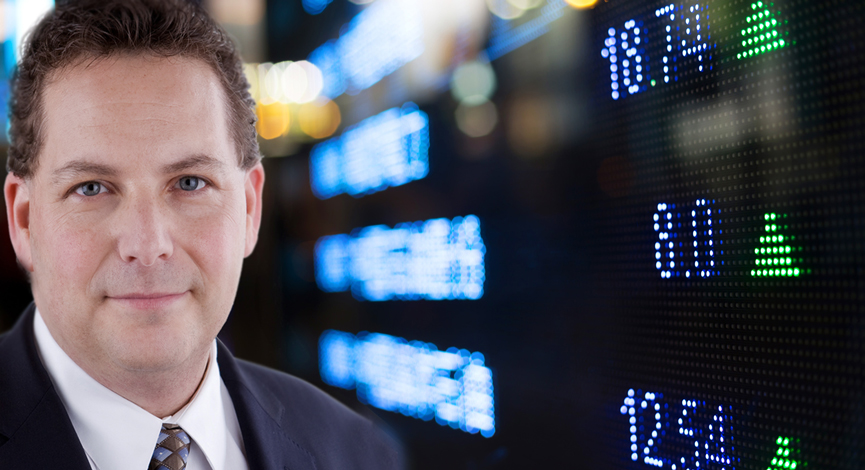 Gold and Silver are seeing a sharp sell-off on the news that there may be a "tapering" of bond buying by the FED and probable margin calls due to the quick move we saw in currencies over the past day. We are holding a good-sized position (Short) of gold for clients and that is seeing a solid pre-market pop. On the latest DHUnpplugged episode yesterday, we discussed that this week's FED Day could finally break gold out of its consolidation pattern and the potential for a sharp move was probable.
Looking at the chart below, notice that there is no real support below the $1,340 range on the daily chart. Gold futures hit a low of $1,292 in the early hours on Thursday and have bounced to $1,302 at 7am. With some important economic reports due today, this is going to be interesting to watch.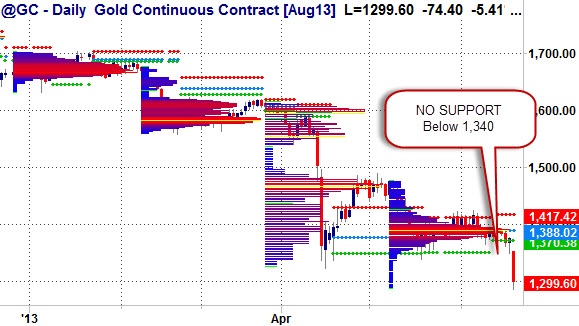 Longer-term there is some support down to $1,282, just below of the low of $1,285 this morning. We will look to cover all or part of the position in that area for clients.