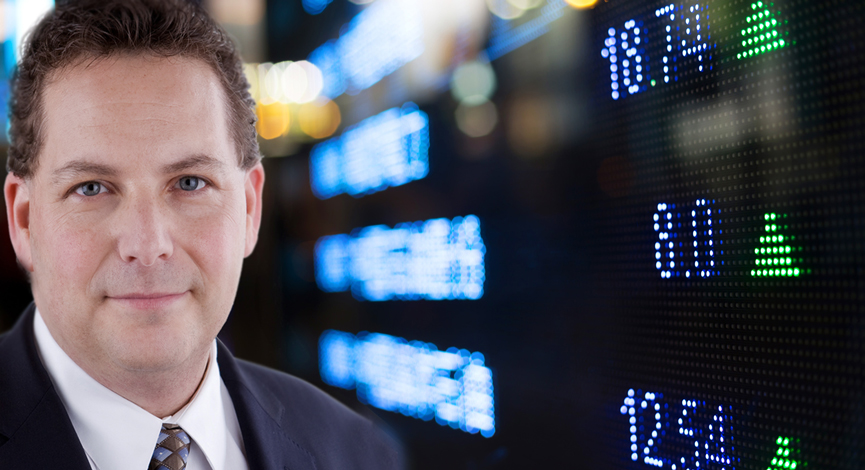 Something has me wondering. Looking at the initial drop for Allergen (AGN) after the earnings announcement is one thing, but there is definitely more to this story. The conference call started at about 11am for Allergan and within the opening minutes, they dropped the bombshell that caused the stock to plummet.
From the Allergan conference call transcript – (this was toward the beginning of the call at about 11:05 +/-)
Before I provide commentary on the performance of our various businesses, we'd like to provide an update on some important Phase II programs in our R&D portfolio.   Regarding dare pin Allergan has completed the initial analysis for the second stage Phase II trial comparing two dozes of DARPin and Lucentis.   The data suggests [indiscernible] But do not support directly moving Phase III.   Instead we plan to perform additional Phase II work to more completely access safety and efficacy and to guide the Phase III study design.   This will likely delay eventual approval by approximately one to two years compared to starting a Phase III program by the end of 2013
The main competition of Allergan's Macular Degeneration drug is Regeneron (REGN) and this is where the story gets interesting.
Going back to Tuesday afternoon, there was a huge block trade in REGN into the close of over 4 million shares. That trade itself was more than 400% of the average daily volume for the stock.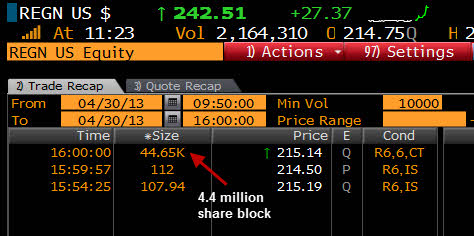 The trades for Tuesday were dominated by two brokers, Deutche Bank and JP Morgan.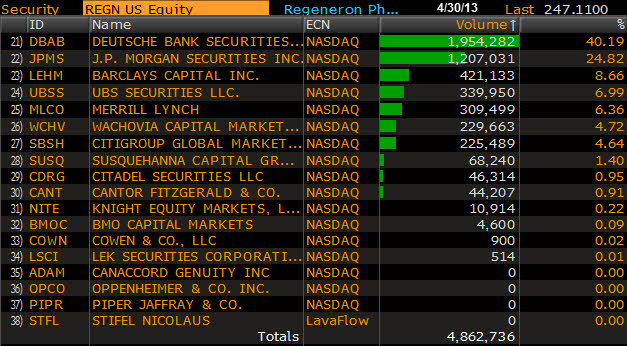 Now back to today's action… For one, it was an superbly timed call by Goldman to upgrade the stock (ahead of earnings on 5/3) just 30 minutes before Allergan's news broke related to the delay of their competing drug.
11:05am – News that Allergan's Macular Degeneration drug failed to meet trial (good for REGN)
10:28am – News that Goldman Sachs upgrades the price target and estimates for Regeneron.
12:18pm: Regeneron Pharms ticks higher in recent trade; hearing Deutsche Bank is raising their REGN tgt to $310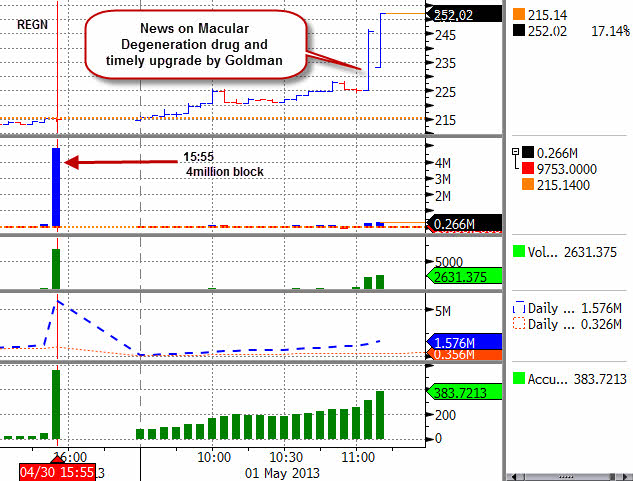 It just make me wonder who knew what and when… Just something to think about.
___
(Data from Bloomberg, Briefing and other sources)