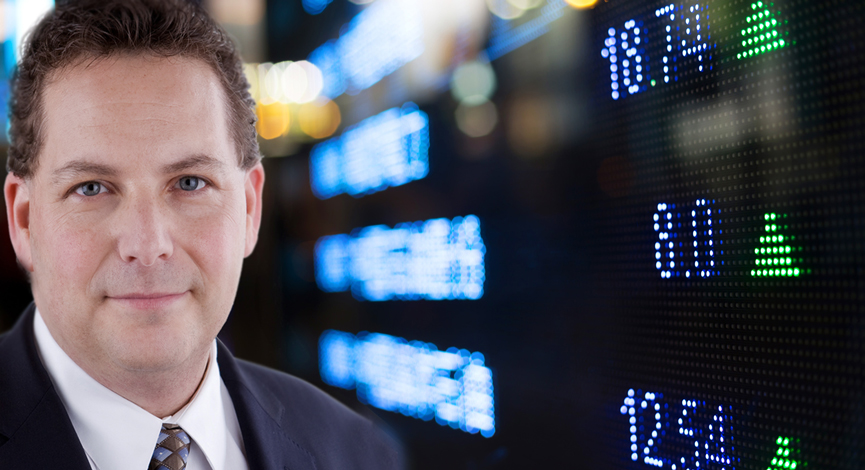 In last week's TDI Podcast, we went into some detail on our research regarding the poultry producers. In addition, on this week's DH Unplugged Podcast, we had more to say about the idea that there is some serious potential in a few names considering a few key
points:
Corn Prices may be peaking (or close to peaking)

Sentiment on these stocks are at extremely low levels

Short interest is high for Sanderson (6.3 days to cover) and Pilgrim's Pride (4.0 days to cover)

These companies are going to need to raise pricing and pass on the increased feed costs (TSN noted this in their recent conference call)

Weather patterns have recently been milder over the past week for some of the drought stricken areas
Now, there is even more to consider when looking at the charts. Basically, over the past four months, these stocks have been beaten down so much that their daily chart looks like a black diamond ski slope.
Notice on the comparative chart below that the price of corn appears to be the main culprit that is driving price.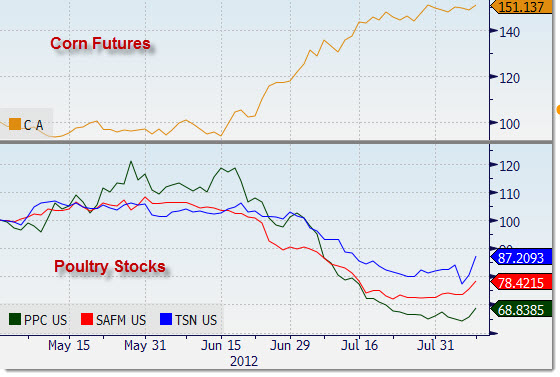 As for the price charts on each, notice that we have added a TAS Market Profile Map and key support and resistance levels. Where there is limited density in the horizontal map (blue/red area), it is a potentially a "fast-zone" that can see some powerful moves. In the case of these three stocks, there is limited overhead resistance and a short-squeeze could result in a major move.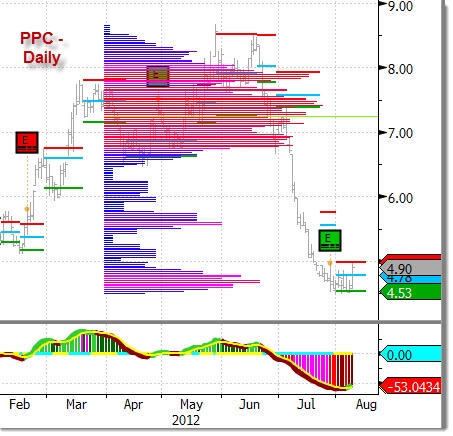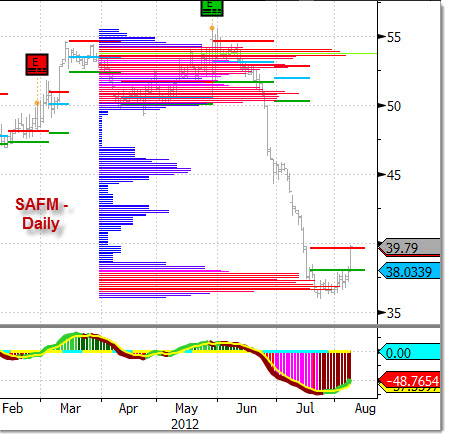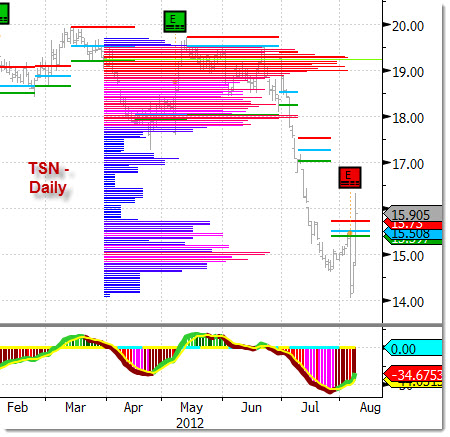 ______
Looking to invest in The Disciplined Investor Managed Growth Strategy? Click below for the virtual tour….