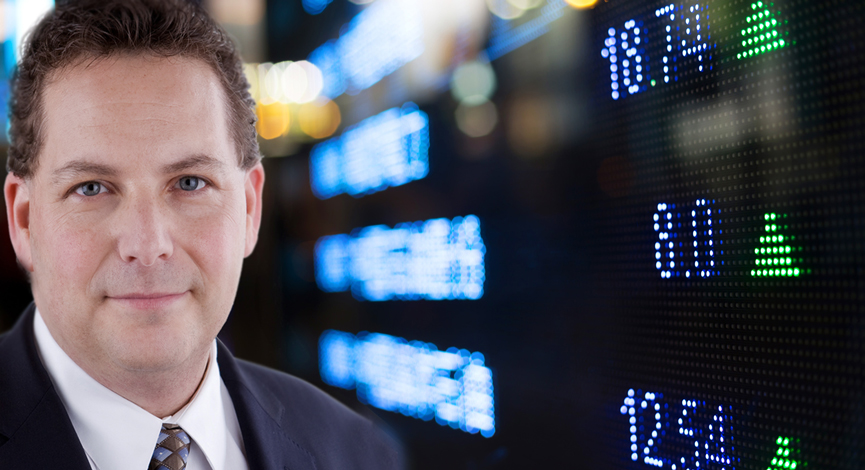 First of all, we do not think that pending home sales are a great read on anything. The fact is that it is simply one step of the home-buying/building process.
However, that does not stop the media from putting out some very disturbing headlines (like the one above).
Now, with mortgage rates at historic lows and weather conditions beneficial, there is some concern that the pending number was so soft. Note that this is prone wide monthly ranges, so some of this is probably due to paybacks for the increases over the past few months.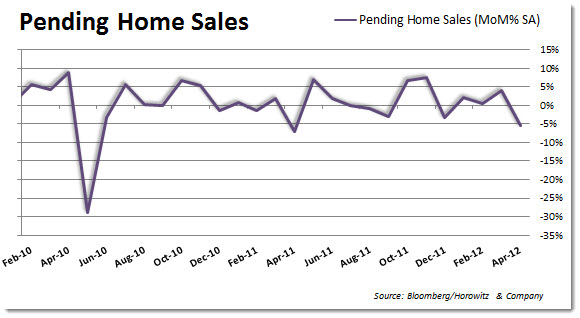 April pending home sales down 5.5% M/m vs est. unchanged (range 4.3% drop to 3.1% gain).
March revised to 3.8% gain from 4.1% increase
West falls 12% after prior 8.5% gain; South down 6.8% after up 5.3%
Midwest down 0.3% after falling 0.9%