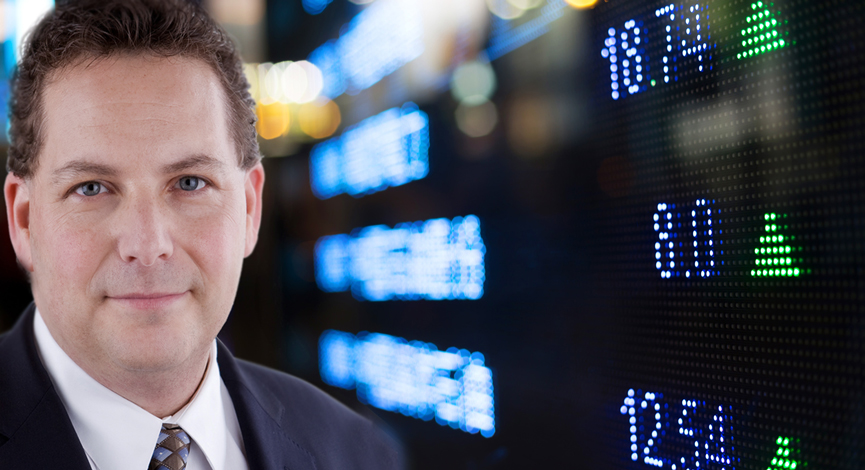 Durable goods orders were a mess. Falling the most in 3 years and way off estimates is a sign that the expansion is cooling. Obviously the economy and the performance of individual stocks need to be separated in this discussion, but depending on how poorly the economy does will eventually show up in earnings.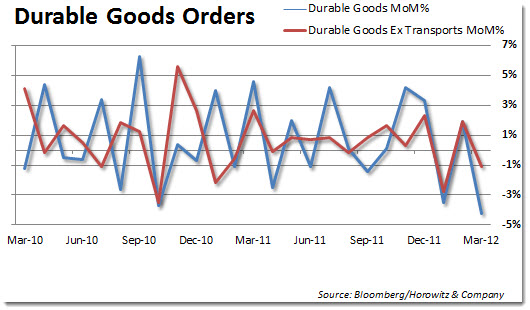 A report from Bloomberg (Which appears to be more opinion than anything else)
April 25 (Bloomberg) — Orders for U.S. durable goods fell in March by the most in three years, depressed by a pullback in demand for aircraft that masked gains in business investment. Bookings for goods meant to last at least three years dropped 4.2 percent, more than forecast and the biggest decrease since January 2009, Commerce Department data showed today in Washington. Sales of non-military capital equipment excluding planes climbed for a second month, prompting some economists to raise first-quarter forecasts for gross domestic product.

Demand for cars and auto supplies is supporting companies from 3M Co. to Texas Instruments Inc., showing manufacturing will underpin the world's largest economy. At the same time, factories may give way to service industries as a pillar of the expansion as a slowdown in global growth curbs exports . "There's some caution looking ahead," said Tom Porcelli, chief U.S. economist at RBC Capital Markets LLC in New York. "The new orders would suggest that there's perhaps a modest reassessment taking place." The shipments figure "actually bodes well for GDP" in the first quarter, he said.