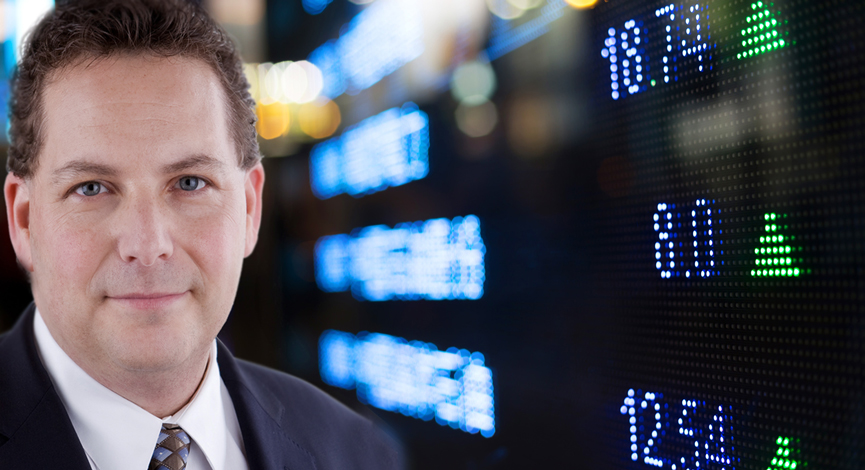 The annual study is out and there is some good news – the rate of increase has slowed somewhat.
According to PNC, the cost associated with the items in the Christmas carol "The 12 Days of Christmas" rose 3.5 percent year-on-year, the same rate as U.S. CPI over the same period. The total cost of all the items rose to $24,263.18 this year from $23,439.38 a year prior, or 3.5 percent as of October, when the index is calculated.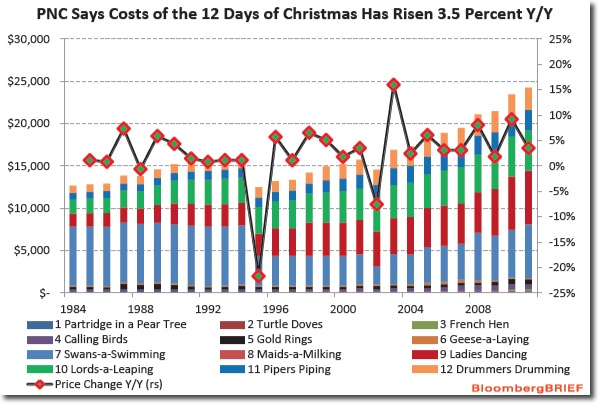 Avian-related purchases saw the largest increase in PNC's index. The prices for partridges, turtle doves, swans and geese all rose at least 8 percent. The cost of seven swans, up 12.5 percent this year, is usually the index's most volatile component. The increases in avian-related costs are supported by a 7.4 percent rise in the meat, poultry fish & eggs component of the U.S. CPI. The pace slowed from last year, when the cost of French hens rose 233 percent. Bucking this year's trend was the price of "calling birds," the index's biggest decliner, falling 13.3 percent.

In 2010 the ONC index rose 92% percent, well above CPI growth in October of 1.2 percent. James Dunigan, managing executive of investments for PNC Wealth Management, called this an "aberration," adding that, "typically we see parallels between our Index and the federal government's." PNC's core version of the index rose 0.7 percent, compared with the official core CPI growth rate of 2.1 percent.