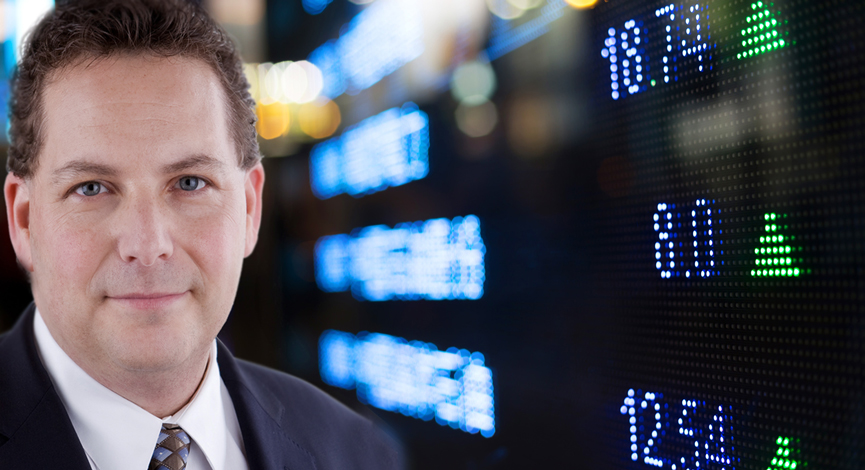 The economic reports out on Thursday for the U.S. were pretty good. In fact, I will go so far as to say that the data was much better than I had anticipated. In particular, the manufacturing sector keeps on expanding, albeit at a low pace.
Don't underestimate the importance of this as a good part of the rest of the world is providing a much different picture. China was the latest to release a report last night (HSBC Flash Index) in contraction territory, again.
Unfortunately, the preoccupation with European matters has investors shell-shocked – too afraid conjure up much buying interest. I can't blame them…
First, the Philly Fed was climbing again. This is one of the more important regions and has a high correlation to employment.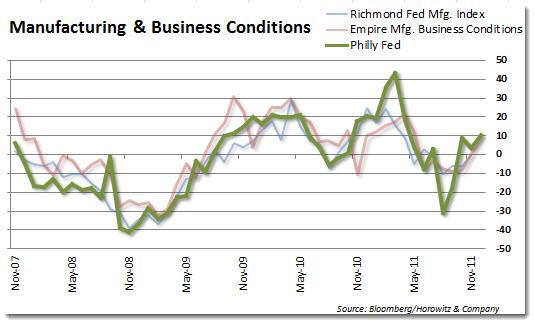 The weekly initial employment claims came in a multi-month lows. Many had been stating that the last few reports may have been seasonal aberrations, but this may be showing evidence that that thesis is going to put to bed.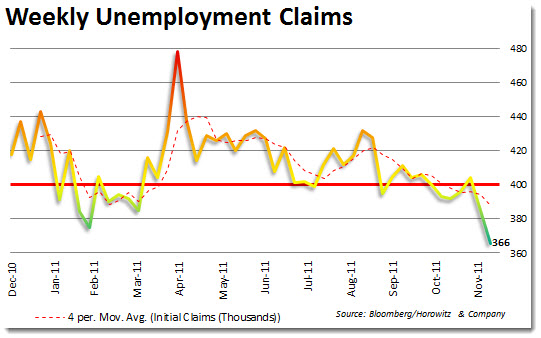 Inflation trends remain subdued.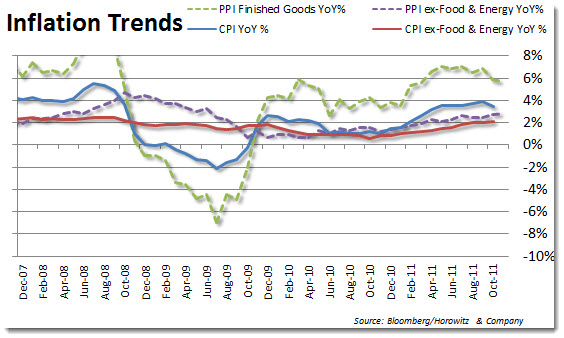 Looking closer at the PPI, both the headline and core PPI are stable. Moreover, the fact that input costs are dropping bodes well for the potential for corporate margins to hold in the face of the global slowdown.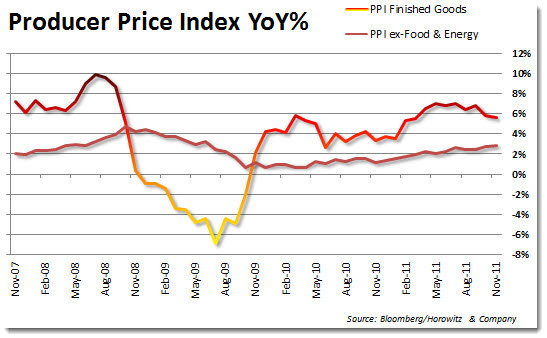 This is by no means to say that there is a green light to rush out and increase equity exposure. What it does provide is a good deal of support for the view that an immediate recession is forthcoming.
___
Looking to invest in The Disciplined Investor Managed Growth Strategy?
Click HERE for the virtual tour….
___