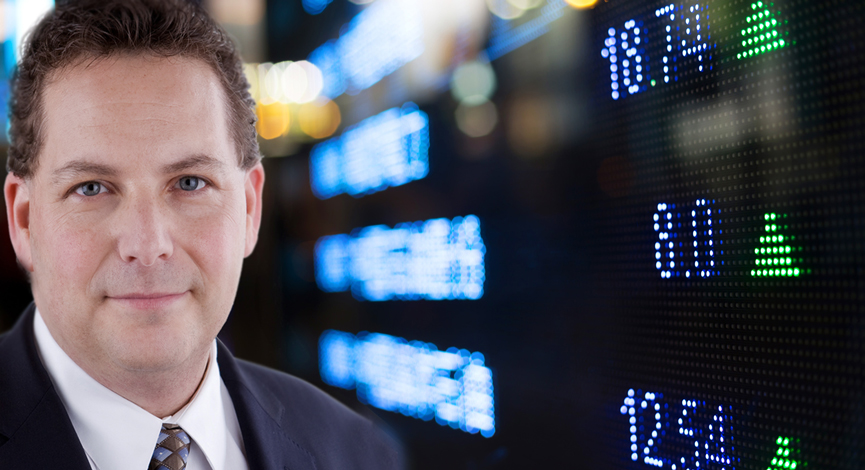 We had discussed that we some cracks in the potential foundation for Silver (SLV) recently (Read that article) . At the time, the metal was trading at $41.55 and there were a few defined points where there would possibly be another serious drop if price support was breached.
Here is what we said on September 8th:
From this chart we can detect two prior cuts below the $40.23 level and then a move higher. If that price is tested again, we may see a breakdown toward $37.67. That is our current downside target. On the upside, the "stop" area is currently set at a top end of $43.41.
Updating the chart now shows that there is continuation of the recent downtrend. The current price undercut the $40.23 target and now is finding support at what appears to be an Average True Range adjusting support point – $39.24. back on August 24th, the same level was hit an Silver bounced to the $43.39 level (23.6% Fibonacci Retracement).
Just as an aside, the Fib Retracement is not something that we will use as a absolute, but the patterns and fit for Silver are working well. Often this is what is often said when something is trading technically. Silver is trading technically and this is why breakdowns and support levels are being used as important determinants of directional moves.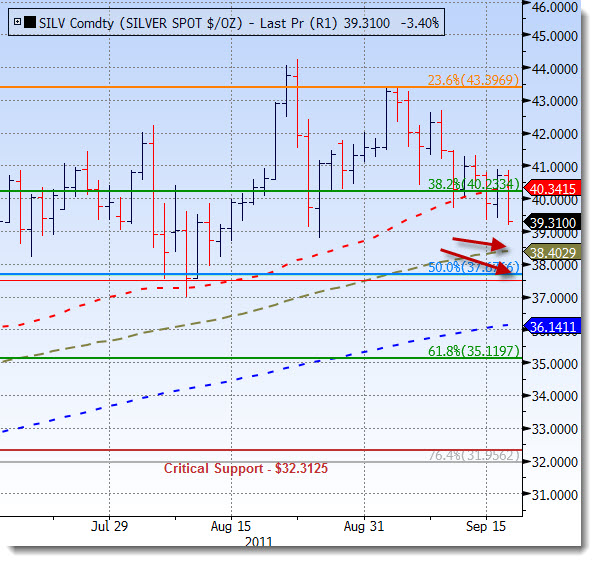 From here, the next point of support is the 50% Fibonacci level of $37.67. There is also the 150 DMA at $38.40 that may provide some excuse for support but that does not fit the historical pattern well.
One more point of interest: We are hearing that there is a good deal of forced liquidation occurring. This may e coming from Europe as there is some hedge funds that may be getting walloped on the Euro Region….
(Horowitz & Company Clients are Long the 2X Inverse Proshares Silver ETF – ZSL)
___
YES, We Manage Money…
Looking to invest in The Disciplined Investor Managed Growth Strategy?
Click HERE for the virtual tour….
___