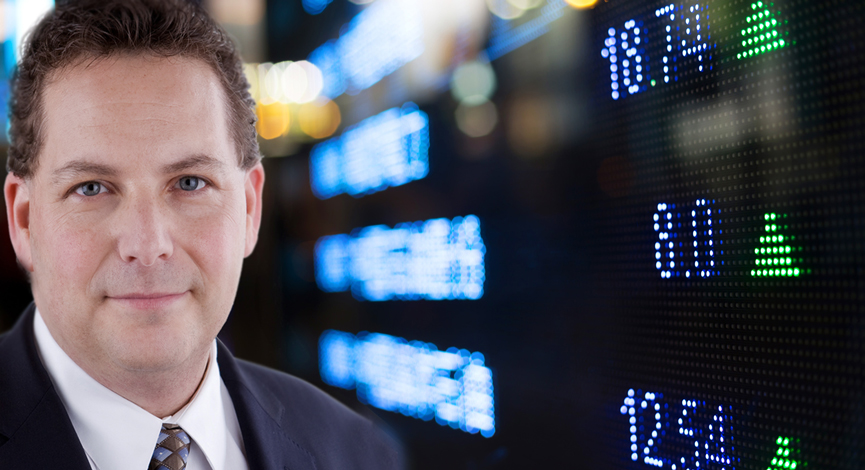 There has been a great deal of cheering as the ISM manufacturing and Non-Manufacturing index reports maintain over the "all important" 50 level. Over 50 is considered an economy in expansion and under, contraction.  

When the lowest levels were hit during the 2008-2009 time frame, media reports were continually providing a positive spin on each monthly release as they were rising – even though they were still well below 50.
Now, the situation is turned on its head as the growth is slowing. Yes, there is still expansion present, but at a much slower pace. That is important as the trend is more important than the actual number for these series.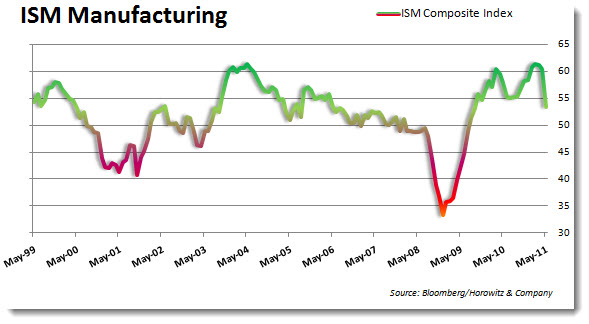 Today the ISM manufacturing came in much below consensus. That needs to be looked both from a current position and the trend. So, while it continues to be in an expansion mode, the sharp turn lower is what is the major concern. The same is true for the non-manufacturing series. The next report, due June 3rd at 10am, is expected to come in at 54, above the prior reading of 52.8.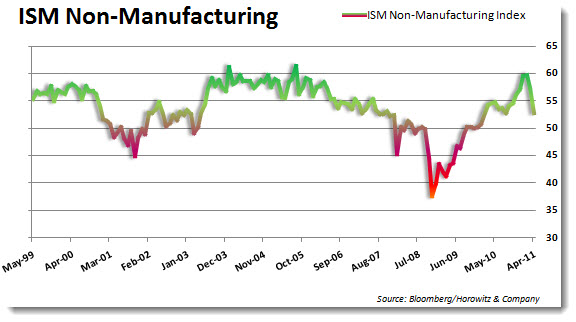 Now that the employment numbers from ADP and recent initial claims have been providing a picture of less hiring, it will be questionable as to whether the ISM non-manufacturing will be able to meet estimates.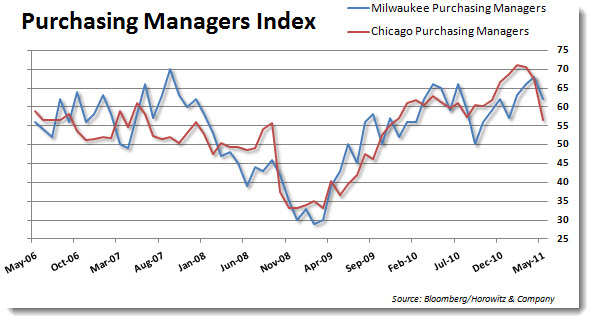 The same is true for most of the PMI series from each region. A sharp slowdown since the March tsunami in Japan is finally showing up. This was expected. Add to that the high price of commodities and the problems related to Europe and consumers and businesses are stepping back.
The negative feedback loop will find its way into the equity markets if these continue to disappoint – especially in between earnings seasons and at a time when the Fed is supposed to be backing away from their historic stimulus plan.
An important consideration is that this is not isolated to the U.S. economy. China and Asian economies are also slowing, as is much of Europe. Until such a time that the "expansion" resumes a trend higher, equity markets will be vulnerable.