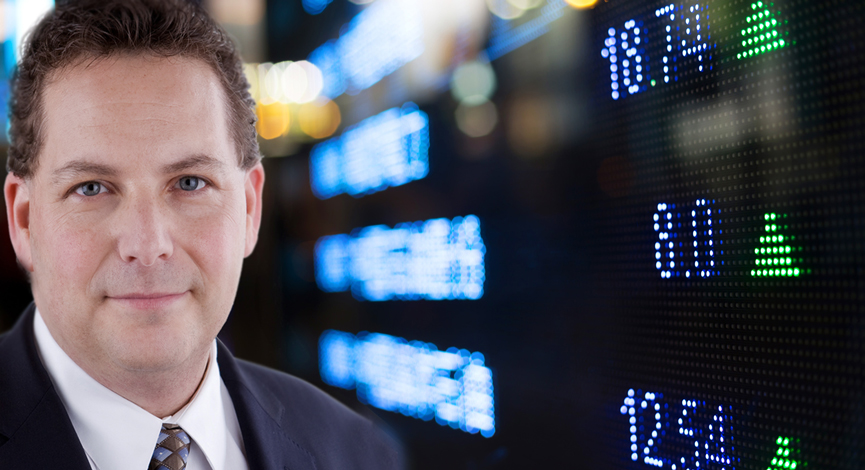 Zagg (Zagg) has been a great stock from a fundamental and technical (to a lesser amount) for some time. This is why it is important (vital actually) to keep abreast of the latest news.
Today, Apple announced a new magnetic cover that they will sell for use with the new iPad2. That was nice to hear…for everyone other than owners of Zagg (ZAGG) shares. Steve Jobs was excited about the announcement and that was all very nice, except for holders of Zagg shares.
Zagg has been in the business of screen protectors, cases and other items for smartphones, tablets and computers. They derive a good deal of money from the iPad. Now what?
Shares took a deep cut on the news. We sold before it got ugly…..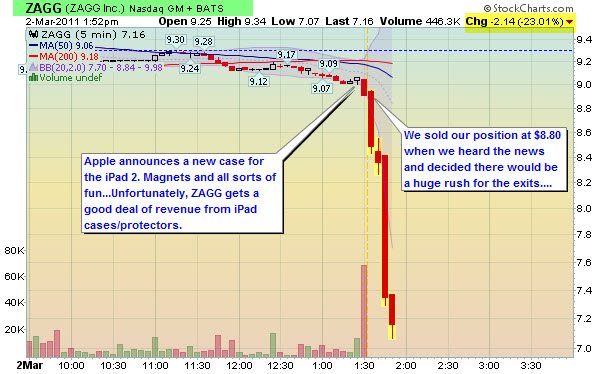 For now, unless this is a trade or we find reason that the new cover from Apple will have little impact, our original thesis is negated.
A couple of our positive mentions on the stock:
Zagg (ZAGG) A Perfect Score and 35% Upside? Why?