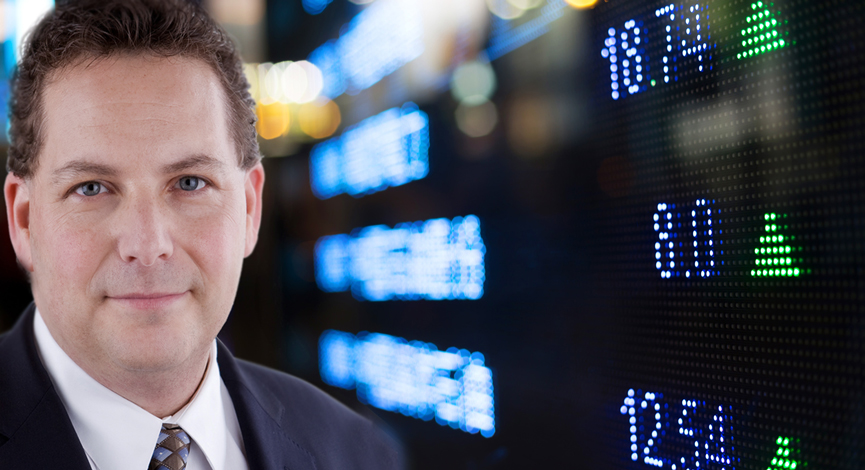 For some time we have been looking at the changes in global forces that have been pushing prices higher on foodstuffs. As a matter of fact, in our 1st Quarter 2011 Economic Review and Commentary, there was a section that squarely focused on the problem.
Here is what we wrote:
With the dollar continuing to weaken against most major currencies, low interest rates for an extended period of time and Quantitative Easing on the docket, there is a good probability for gasoline prices extending toward and over $4.00 per gallon. We are targeting oil prices to be close to $100 per barrel by the summer of 2011.

This scenario could also provide beneficial for emerging nations and other commodity providing nations. Conventional wisdom is that rates will remain low and more money will be pumped into our system; only fueling the rally in commodity prices. The one tradeoff is that as prices for food commodities continue to soar to records, the poorest nations will be hit hard.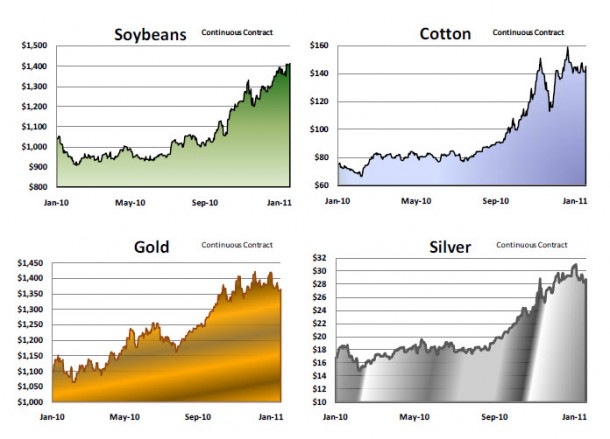 All of a sudden the media is paying attention. From Bloomberg:
Risks of global instability are rising as governments cut subsidies that help the poor cope with surging food and fuel costs to ease budget crunches, the head of the United Nations' World Food Program said.

"We're in an era where the world and nations ignore the food issue at their peril," Josette Sheeran said in an interview yesterday at the agency's Rome headquarters.

The global recession has eroded government aid that helped people in poorer countries afford bread, cooking oils and other staples. The trend raises the odds of unrest even though prices have improved in many nations from 2007-2009, Sheeran said. During that period, more than 60 food riots occurred worldwide, according to the U.S. State Department.

The U.N.'s Food Price Index surged to 214.8 in December, exceeding the previous record in 2008 when rising costs and fears of shortages sparked riots from Haiti to Egypt. More than 100 people have died this month in protests in Tunisia against food inflation, unemployment and alleged corruption, according to the U.N., and at least three were killed in Algeria.
Now that this is becoming mainstream, does it mean that it is no longer anything to really worry about? Consider that for a moment.