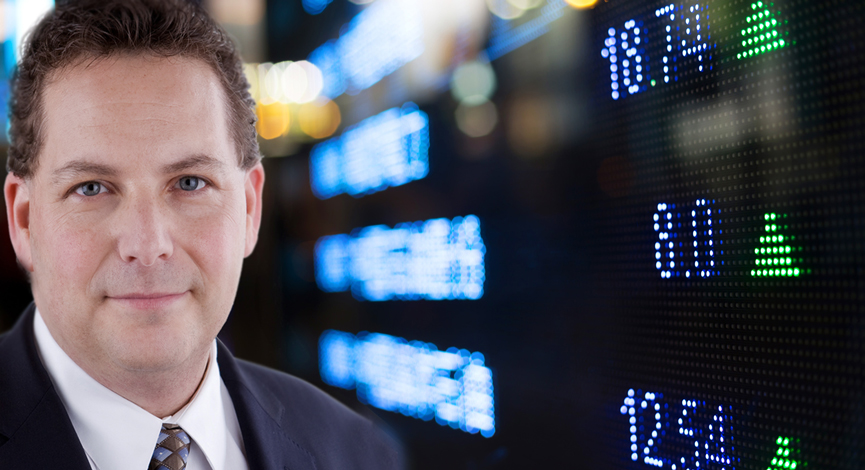 All three of the major manufacturing indicies look droopy. There is an overhang from the inventory build and now that consumers are become more and more frugal with their carefully timed purchases, a slowdown in manufacturing seems inevitable.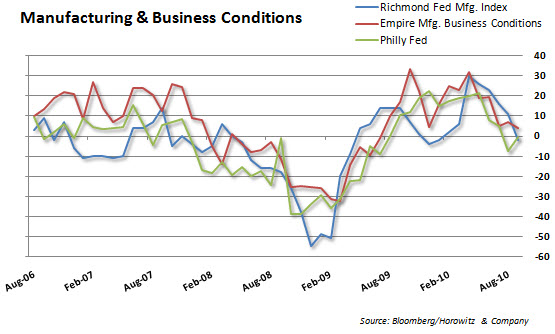 Home prices are dropping as the foreclosures hit the market.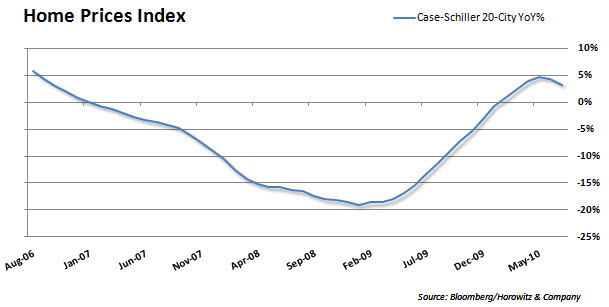 Which, in turn, does not instill any confidence in consumers outlook. The good news is that with every step closer to a slowing economic outlook, the more investors believe that the government will be there to bail us out.