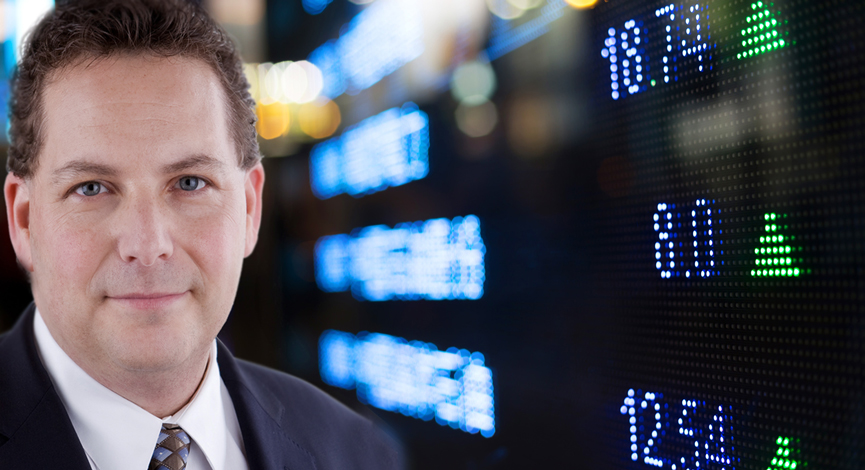 Thursday, had all the makings of good day as we saw several positive signs from the markets.   Corporate earnings were coming in better than expectations across the board from the likes of Lubrizol (LZ), Potash (POT) and on the whole numbers and guidance in Europe were strong.   On this news the Euro continued its path of strengthening against the dollar pushing commodities, particularly in the energy sector much higher.   In the past, Euro strengthening has signaled an increase in risk appetite and bullish overall for equities.
Economic data in the form of Initial Claims came in better than expectations at 457,000.   Claims have been stuck in this range of 425k – 475k for a long period of time and in the chart below you will notice that more normal levels of claims are in the 300k – 350k.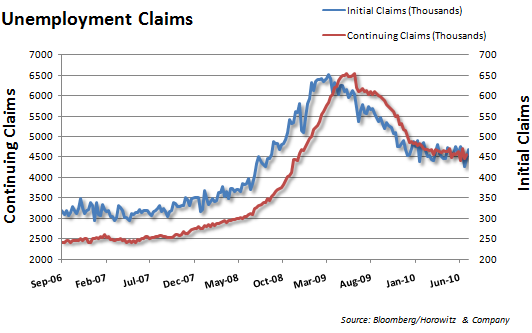 Despite the above encouraging data and information, stocks were on sale most of the early to mid afternoon.   A lack of buyers fatigue after nudging up against major technical resistance at 1110, 1115 and 1120 as well as earnings season almost half over, investors have lost the sticker shock from surprises on both earnings and revenues contributed heavily toward the selling pressure.   We also saw comments from Feds Bullard who was more cautious about the risks of deflation, keeping rates low for a longer period of time and also requested that the FED consider implementing more quantitative easing.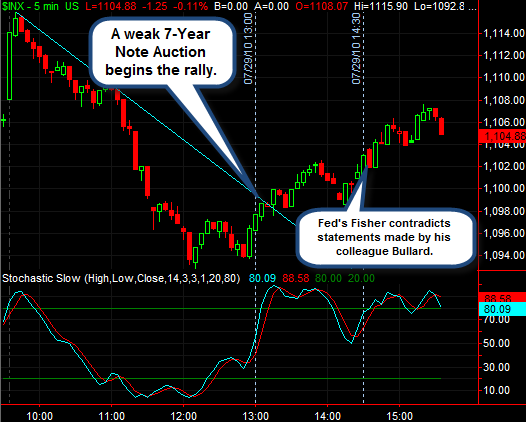 Late afternoon, markets regained strength into the close as Fed's Fisher countered Bullard's statements saying that uncertainty, not a need for quantitative easing / easier money is inhibiting jobs growth.   Also, Fisher does not see any deflationary net pressure and the economy is moving forward at a slow pace.   These 3 statements contradicted Fed's Bullard and caused the market to rally.
Results from the 7-Year Note Auction which originally spurred buying pressure due to lower demand based on the lower price and higher yields the auction achieved for these bonds.   Generally this shows that investors are using dollars toward riskier assets and are not concerned with safety.   Contrary to this however we saw strong bond auctions over the last couple of days which may conclude that investors are unsure of where they want to put their money.