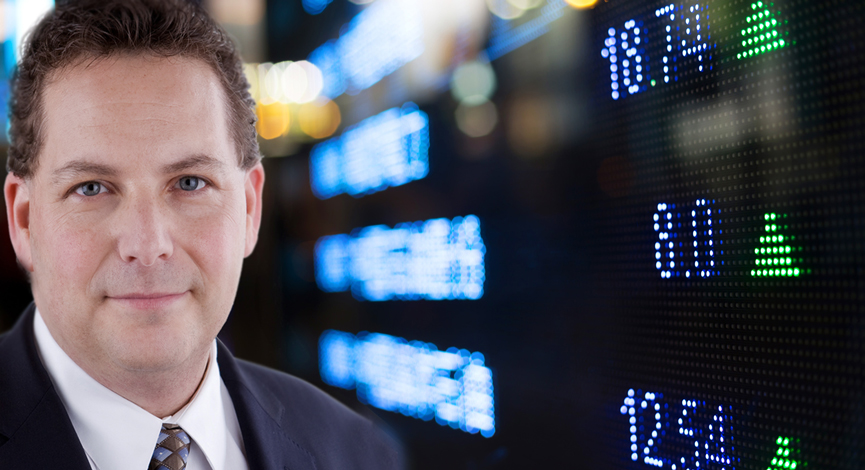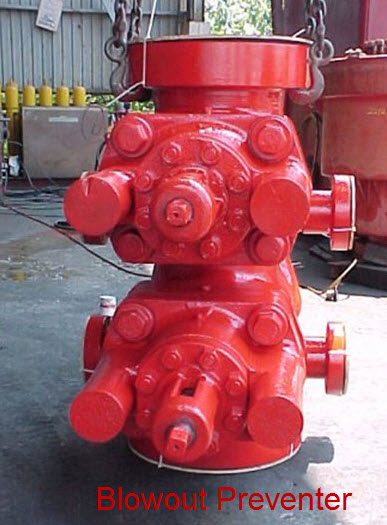 We spent some time reviewing a good deal of research reports today on Cameron International (CAM). This is the company that made the blowout preventer (B.O.P.) for the Deepwater Horizon Rig that sank. It is well known that the blowout preventer did not work properly, but from most research it shows that it was an electrical problem in a controller, rather than the blowout preventer itself.
In a conversation today with Barclay Capital's lead Oil Services and Drilling sector analyst, James Crandell, we asked a few questions with regard to the potential for a slowdown in Cameron's business. It is estimated that about 23% of Cameron's revenues come from sub-sea drilling and production systems in 2010. The remaining revenues are from on-shore drilling and production, valves and measurement systems and compression systems.
Cameron also has a $500 million liability insurance to cover potential claims related to the BP disaster. While it remains to be seen whether or not the company will be found to be responsible (to any degree), it is good to know that there appears to be a good amount of insurance available.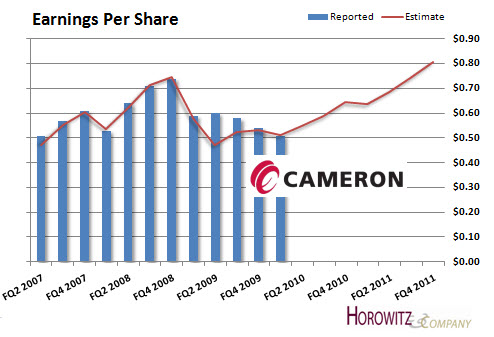 Earnings per share (EPS) estimates have been steadily climbing and even over the past few days there have been updates, but we have not seen any significant changes. That was somewhat surprising given the fact that there will be a moratorium on drilling new wells in the Gulf of Mexico and Alaska for the next 6 months. The same is true with revenues. Also, it is important to point out that Cameron also reported earnings on April 29th:
From Briefing.com
Cameron reports EPS in-line, misses on revs; guides Q2 EPS in-line; updates FY10 EPS guidance
Reports Q1 (Mar) earnings of $0.51 per share, excluding a $0.03/share charge related to severance costs in certain of its business and acquisition integration costs, in-line with the Thomson Reuters consensus of $0.51; revenues rose 7.1% year/year to $1.35 bln vs the $1.45 bln consensus. The co's backlog at the end of Q1 was $4.98 bln, down modestly from $5.27 bln a year ago and from the Dec 31, 2009 level of $5.19 bln.

The company notes that backlog in the Drilling and Subsea businesses came down as project deliveries continued, with those declines partially offset by increases in backlog across all of V&M's product lines and in the Surface and Process Systems lines within DPS. Company issues in-line guidance for Q2, sees EPS of $0.52-$0.55 vs. $0.54 Thomson Reuters consensus. Company updates its EPS guidance for FY10, now sees EPS of $2.20-$2.30 (vs. $2.24 Thomson Reuters consensus), up from the previous range of $2.10-$2.20.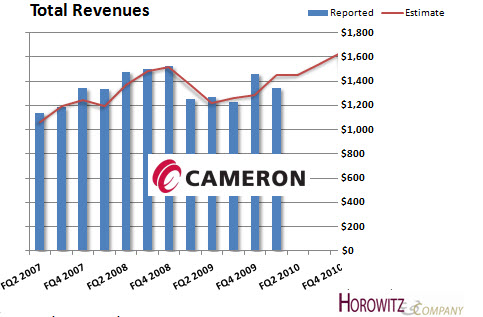 One of the important questions that we had was related to the opportunities that may be seen for Cameron and the potential for deals they may lose. As we well know, the regulatory environment is one that is continually looking to point the finger of blame on any wrongdoer – unless it is the regulators themselves of course. Crandell said that he is still bullish on the stock and believes that there could be some overhang due to this incident, but there are several opportunities that are continuing to present themselves for the company. We went on to discuss the idea that more regulatory oversight may actually be beneficial to Cameron as it will provide for additional services and maintenance work that could be a new addition to the revenue stream.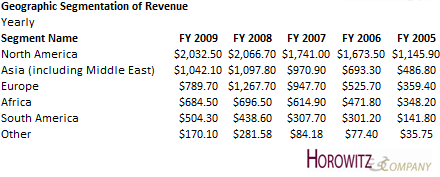 There are surely headwinds, but if we consider that a more cautious approach to deepwater drilling will occur, there is a real possibility that companies in the oil services business will profit from enhanced safety protocols and regulations. It is almost a certainty that there will be worldwide increases in regulatory and safety oversight due to the massive environmental concern that will be raised from the BP incident.
Consensus Target Price $51.66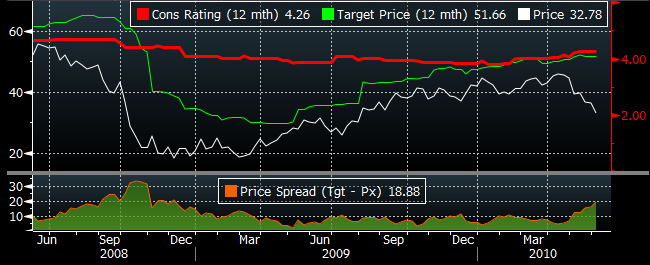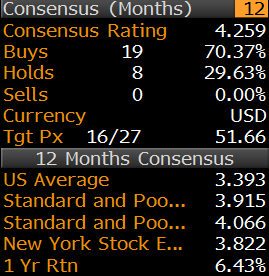 So, in the end – it appears that Cameron may just be in the wrong place at the wrong time and the recent downward action may actually provide an excellent entry point. We actually just added an initial position to portfolios at $32.50 and will watch to see if there is a new trend up that develops to add to the position.