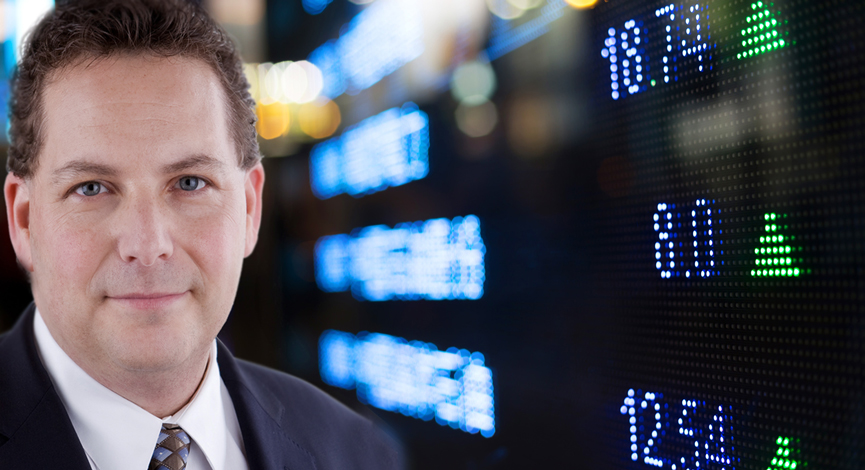 Is this protectionism??
Perhaps, but maybe this is something that we should all be taking a bit more seriously. I am still very unclear how trade with Pakistan and Afghanistan help to improve employment. We already have thousands of employees in the region (aka soldiers) and that can be considered enough for now. Right?
No matter what it is said to be, this is an act of protection for the U.S. economy and that may not be so bad as these countires cannot add much benefit or additional employment at this time. The real problem is the message. How will other countries deal with this? We are already seeing a great ideal of trade disputes occur around the world and this will not help.
Thoughts? Comments?
From Bloomberg.com
President Barack Obama had his only trade request last year shot down by lawmakers. He may be lucky to get any through Congress this year as well.

Obama appealed last March for duty-free status on exports from Afghanistan and Pakistan in an effort to boost employment and counter the lure of terrorist groups. After fellow Democrats criticized labor rights in the two countries, the Senate removed the provision from a funding bill.

"Could we have a higher priority than to get this done?" Brenda Jacobs, a lawyer at Sidley Austin LLP in Washington representing apparel importers, said in an interview. "It's a harbinger of how tough it's going to be on trade."

With last year's defeat in mind, it's unlikely Obama will take on Democratic allies and fight for still-pending trade agreements with South Korea and Colombia, Jacobs said. At stake are deals that companies such as Caterpillar Inc. and International Business Machines Corp. say are key to boosting U.S. exports and jobs.

"It's clear that trade is not a priority," William Lane, Peoria, Illinois-based Caterpillar's Washington lobbyist, said in an interview. "There is no way to sugarcoat it: The business community is disappointed."

The disappointment began for companies during the 2008 presidential campaign, when Obama pledged to renegotiate the North American Free Trade Agreement and opposed the deals that his predecessor signed with Colombia and South Korea. Acting on a request by the United Steelworkers union, he also imposed duties in September on $1.8 billion of tire imports from China.

`Strong Believer'

Obama has since backed off on making labor-sought changes to Nafta, lauded the economic benefits of exports and charged his trade ambassador with renegotiating the Colombia and Korean deals so they could be approved by Congress.

"I am a strong believer that both countries can benefit from expanding our trade ties," Obama said during a visit to Korea on Nov. 19. During that trip Obama also said he would start negotiations for a new trade agreement with a group of Asian nations, including Australia and Vietnam. Those talks are due to kick off in March.

Yet with unemployment at 10 percent and only 43 percent of Americans saying trade agreements benefit the U.S. economy, according to a December poll by the Pew Research Center, Obama's trade agenda remains modest, said William Reinsch, president of the Washington-based National Foreign Trade Council, which represents exporters such as Boeing Co.

There's a split in the administration between economic advisers who support more trade pacts and political operatives who say doing so would enrage Democratic lawmakers and their union supporters, Reinsch said in an interview.

"So far the political people are winning," he said.

Kirk's Case

U.S. Trade Representative Ron Kirk has pledged to spend much of his time traveling around the U.S. this year, trying to convince American voters that global commerce benefits them.

"There are just too many people skeptical about how our trade works," Kirk said in an interview. He rejected criticism from Caterpillar and other companies that the administration lacked a trade agenda.

He doesn't have "deal fever," Kirk said. "I'm about gaining access and opening markets, however we can do it," he said, referring to getting countries to end discriminatory food safety regulations or product standards. "In many cases that doesn't require us going to Congress."

In a March 27 speech, Obama threw his support behind the measure to allow duty-free imports of textile items such as towels, sheets and curtains from Pakistan and Afghanistan, saying "bullets and bombs" weren't enough to help "develop the economy and bring hope to places plagued with violence."

Countering Militants

"This is a critical component of our overall strategy," Mary Beth Goodman, a senior economic adviser for the region at the State Department, said in an interview. "It's essential to counter the militants who are recruiting every day."

Legislation that passed the House of Representatives in June added labor-rights protections proposed by the AFL-CIO, the biggest U.S. labor federation. Representatives for retailers Wal-Mart Stores Inc. and Target Corp. say the provisions would make the bill unworkable.

"Labor interests in the House insisted on stringent and onerous labor provisions," Stephanie Lester, vice president of the Arlington, Virginia-based Retail Industry Leaders Association, which represents Walmart and Target, said in an interview.

While the measure languishes, it has created a diplomatic headache with key allies. "It's certainly seen as a promise that hasn't been fulfilled," said the State Department's Goodman.

Leadership Needed

Caterpillar's Lane and some Republican lawmakers say the same is true of the free-trade agreements with Panama, South Korea and Colombia. Only the accord with Panama, which shipped $400 million in goods to the U.S. in 2008, may make it through Congress this year, Jacobs said.

The outstanding deals "could be pushed this year, but the president has to lead," Texas Representative Kevin Brady, the top Republican on the trade subcommittee of the House Ways and Means Committee, said in an interview.

The delay is good because it gives the administration time to consider how agreements such as Nafta cost U.S. jobs and undercut factory-workers' wages, Representative Mike Michaud, a Maine Democrat, said.

"The American people and the Congress are fed up with doing the same things with these trade deals," Michaud said in an interview.

Michaud sponsored legislation that would force the administration to rework existing free-trade agreements before starting talks for any new pacts. He has lined up support from 132 House Democrats and two Republicans.

Union Opposition

Labor unions, which spent a record $450 million helping to elect Democrats in 2008, say they won't allow Obama to follow the lead of the last Democratic president, Bill Clinton, who cajoled Congress into passing Nafta.

"In 1992, workers voted for Democrats who promised action on jobs, who talked about reining in corporate greed and who promised health-care reform," AFL-CIO President Richard Trumka, said in a speech to the National Press Club on Jan. 11. "Instead, we got Nafta, an emboldened Wall Street — and not much more."
___
Disclosure: Horowitz & Company clients may hold positions of securities mentioned as of the date published.