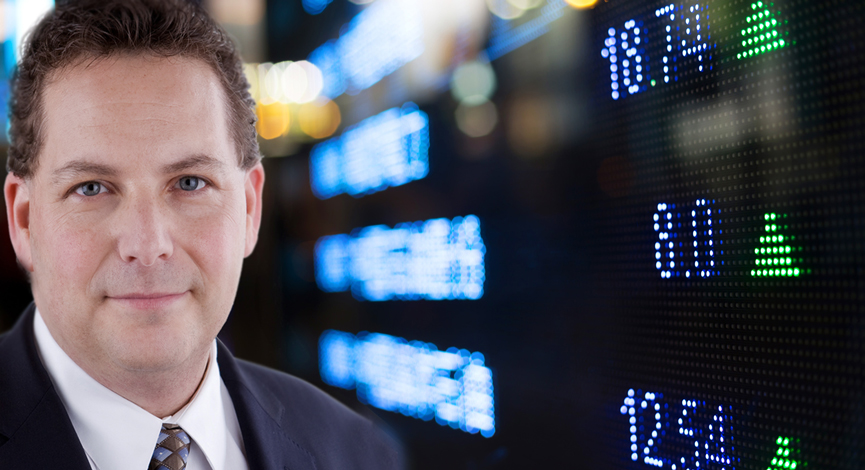 Amgen was put up one of the best ideas for 2010 by Blackrock's Bob Dole this morning. At the same time, we seeing the following notes from the recent JP Morgan Healthcare Conference regarding Amgen (AMGN):
Amgen Plans To Remain Active In Acquisitions, Licensing
Amgen Ceo Sharer Says 2009 Eps Slightly Below Midpoint Forecast
Amgen Ceo Believes Healthcare Bill Will Pass, Says Ceo Makes Remarks At JP Morgan Healthcare Conference
Amgen Will See More Biosimilar Competition In Europe, Ceo Says
In addition, Amgen (AMGN) sees 2009 at low end of view of EPS USD 4.90 – USD 4.95
Our biggest concern for the company has been the development of the bio-similar competition from several companies including Teva (TEVA). Even though the proposed health care bill (in its latest form) appears to push the creation of   "generic" version of Amgen's drugs further into the future, it is far from a done deal.
On a technical basis there is plenty of reasons to look at Amgen as a short candidate as well. The general trend down over the past year and volume has been considerably higher on the days the shares sell-off. In addition we have seen several long legged candles which have generally been bullish reversals
These reversals are coming as shares hit support at the $55 level. If support is broken, we see that a 4-6% fall could be seen quickly. Shares are in a tight range between $54 – $58.
Finally, we see the slow stochastics as a good confirmation of the shorter term trend and continue to short shares in our portfolios until we see a clear break of resistance.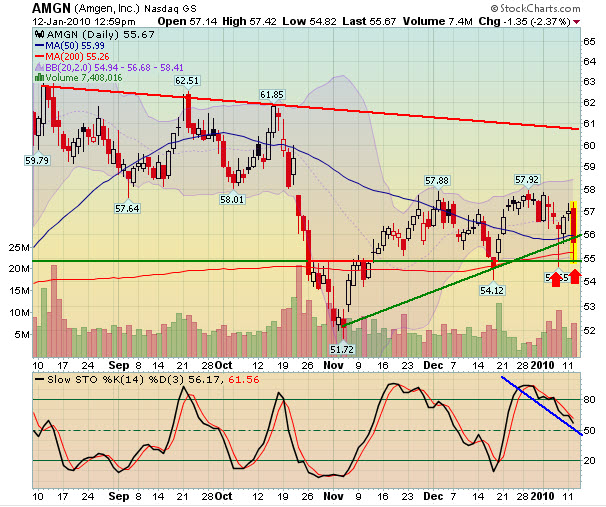 ___
Disclosure: Horowitz & Company clients may hold positions of securities mentioned as of the date published.