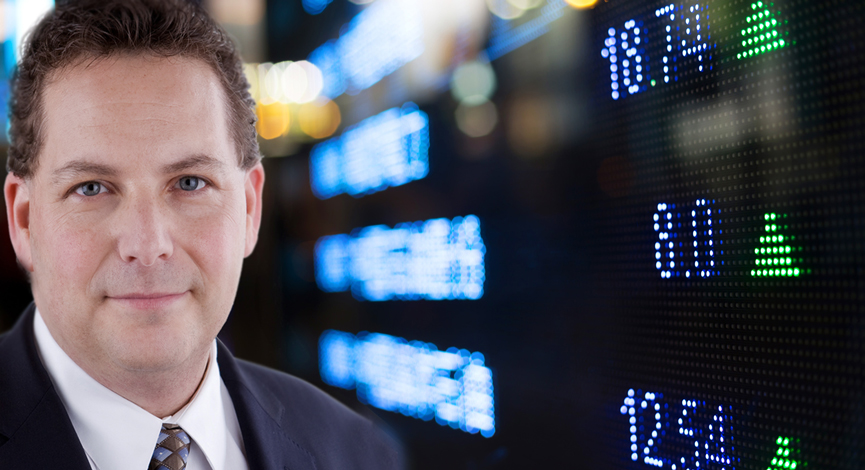 Nvdia (NVDA)   is all about the look. No, they are not stuck on themselves, rather they are focused on creating the ultimate visual media experience. Enhancing the visual experiences via computer monitors, televisions and even the big (and little) screens are just some of their talents.
Nvidia has several initiatives that are in progress and while I was not personally thrilled with the latest 3D shutter glasses I tested, (Listen to DHUnplugged #43 for more on this) there is great potential for this technology within the gaming and entertainment space.
These technologies would be an excellent addition to the line-up from Intel… And, there has been no shortage of speculation from every side of the argument.
Below is a simple time-line that may help to illustrate the potential for Nvidia and Intel coming together :
(Highlights)
July 2006 – AMD announces that it will buy ATI for   $5.4 billion
March 2008 – Intel details the new Larrabee graphics chip
November 2009 – Intel pays $1.25 billion to settle ALL outstanding anti-trust issues with AMD
December 2009 – Intel announces that they will discontinue development of   the Larrabee graphics chip
Next up? Intel to make an offer for Nvidia? Perhaps, and while the recent November "payoff" to AMD appears to have paved the way for InVidiaTel, there have been many reports and concerns over the potential for a serious culture clash. Some experts have even gone as far to state that it could be harmful (physically) to employees if these two companies came together. They say that the two corporate cultures just do not match.
Whatever the speculation, there is a much better chance now, more than ever, that a takeover of Nvidia would help to provide Intel a quality video solution. The deal would enhance both company's positions, allow for cost cutting and should no longer be threatened by the overhang of anti-trust concerns due to the AMD/ATI union.
No matter, we believe that either a stand-alone Nvidia or an InVidiaTel has a great deal of opportunity already baked in for investors.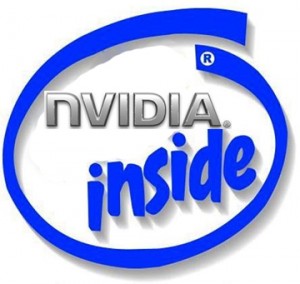 (Hat Tip iCringely)
Intel this week canceled Larrabee, its proposed graphics processing unit (GPU) that was intended to compete with both nVIDIA and ATi (now a part of AMD). The moment AMD bought ATi, Intel had to decide whether to build or buy its own GPU to stay in contention. They decided to build, or at least said they had. It's hard to say how viable Larrabee ever was but at some point it turned from a weapon against nVIDIA to a barrier to Intel buying nVIDIA. So Larrabee had to go, because without that chip Intel presents a much less imposing target for the Department of Justice and Federal Trade Commission which might oppose a merger on anti-trust grounds.
From Investors.com
Makers of PC graphics chips, PC display screens and notebook computers are gearing up for Blu-ray Disc players able to display 3-D movies.

The Blu-ray Disc Association has been hashing out the technical specifications for 3-D display since April and could announce its standard as soon as next week, says Andrew Parsons, chairman of the U.S. Promotions Committee of the Blu-ray Disc Association.

Approving the standard will set the road map for actually making these 3-D products.

Viewing movies or other content in high-definition 3-D with Blu-ray will, in most cases, require upgrades to 3-D capable PCs and TV sets. They will need high-end 3-D graphics chips and 3-D monitors that match up with the new Blue-ray specification, along with the appropriate viewing glasses.

On Wednesday, Nvidia (NVDA) is expected to announce that it has partnered with ArcSoft, Corel (CREL), CyberLink and Sonic Solutions (SNIC), all makers of software used for playing DVD movies on PCs. The partners will work together to be sure PCs "" and later TVs "" can play 3-D movies with Blu-ray using Nvidia technology, says Andrew Fear, Nvidia senior product manager of consumer 3-D products.

Nvidia recently demonstrated the playback of 3-D movies based on technology it expects Blu-ray to include in its specification.

"Things are coming to a head in 2010 and Blu-ray in 3-D is a tipping point," Fear said.

Early January's big Consumer Electronics Show in Las Vegas will feature many 3-D product and technology demonstrations.

On Tuesday, chipmaker AMD (AMD) said it would have multiple 3-D technology demonstrations at CES.

"We'll show prototypes of hardware and software that will work with the upcoming Blu-ray specification," said Godfrey Cheng, AMD director of product marketing. AMD has partnered with CyberLink for Blu-ray playback on PCs. It also will demonstrate 3-D gaming.

To be sure, 3-D technology isn't new. It was popularized in the 1950s in movie theaters that required viewers to wear red and blue tinted lenses.

The technology has evolved. In the past few years, PC and TV 3-D technology has been demonstrated using polarized glasses. Newer technologies, such as Nvidia's 3D Vision, released in June, incorporate electronics into so-called active shutter glasses. These are billed as the highest-end 3-D viewing glasses to date.

The 3-D buzz picked up this year, thanks to a number of 3-D films. Among the most anticipated is the Dec. 18 premier of James Cameron's sci-fi epic "Avatar." Last week, game developer Ubisoft introduced "Avatar: The Game"
___
Looking to invest in The Disciplined Investor Managed Growth Strategy?
Click below for the 14-minute virtual tour….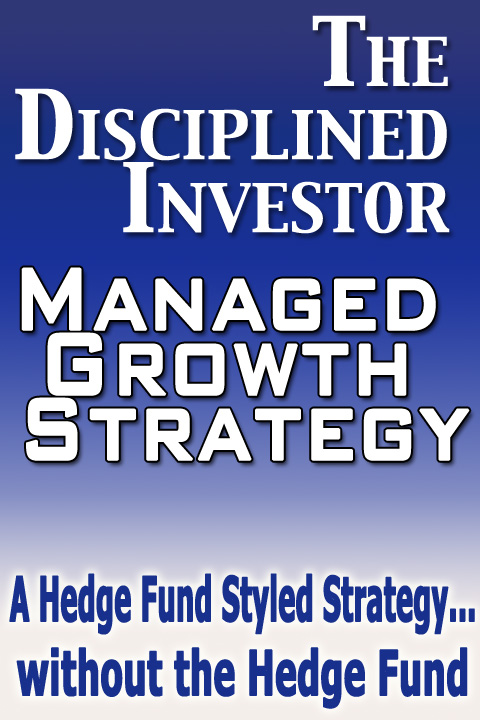 Disclosure: Horowitz & Company clients may hold positions of securities mentioned as of the date published.