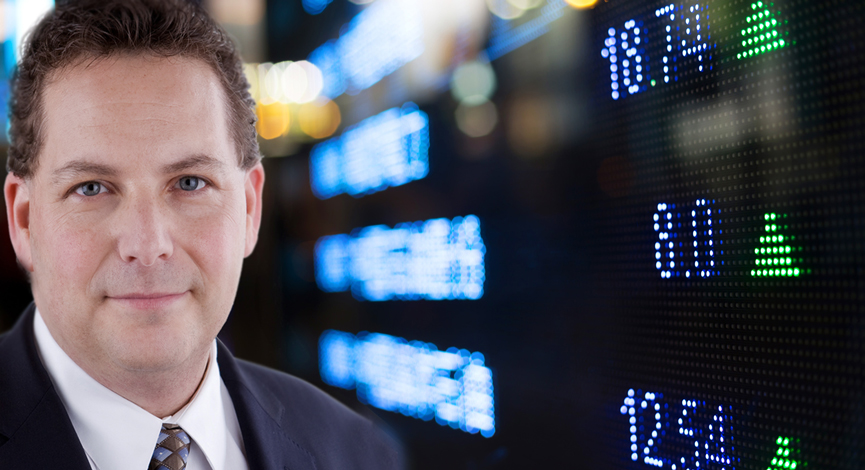 There has been a few items that we have seen lately regarding China's desire to build their commodity stockpiles and now they are reportedly looking to create strategic coal reserve. Our position in Consol Energy (CNX) could do well as they have been discussing their China relationship for some time.
Realize that this position is vulnerable to the variations of the dollar as it is within the commodity sector. It has a high level of volatility, but good general fundamentals. (Sales have been soft of late as would be expected) We will hold this position unless it breaks support as this news is a good catalyst. Of course market volatility will create exaggerated moves as the beta of this name is high. Also, any major moves for the dollar (higher) should be negative for Consol in the near term.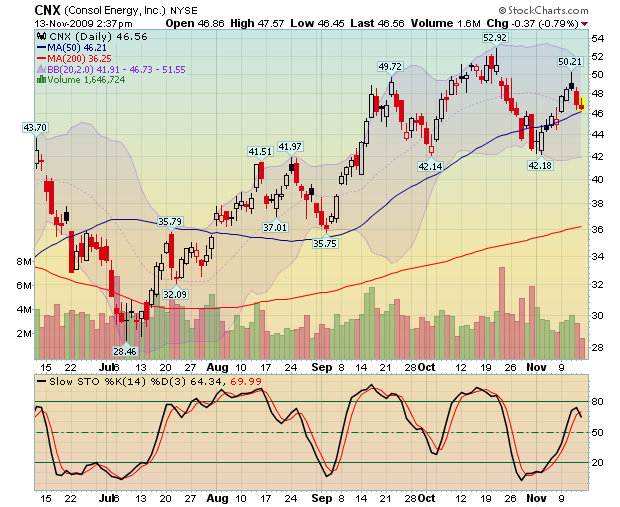 Bloomberg – U.S. coal producers in the Appalachian region are shipping met coal directly to China as demand from steel mills there rises, the Wall Street Journal said, citing producers. Consol Energy Inc. said it's shipping met coal, a key part of steel production, directly to China for the first time in five years, predicting it will send 400,000 tons in the second half of 2009, and Patriot Coal Corp. said it plans to send hundreds of thousands of tons of coal there next year; Walter Energy Inc. said it hadn't yet exported any coal to China but had received inquiries about long-term supply from both Chinese and Japanese companies, the newspaper said.
MarketWatch — China plans to create a strategic coal reserve amid a spike in imports of the fuel, as the country continues heavily investing in infrastructure and industrial output, according to a news report Friday.
Is China Ready to Be a Major Global Player?

WSJ's Jason Dean speaks to professor Huang Yasheng from the MIT Sloan School of Management about whether China is ready for a global leadership role.

China may create the reserve as early as next year, as imports are on pace to surpass exports for the first time ever on an annual basis, Japan's Nikkei business daily reported.

Coal provides 70% of China's energy, and state-run mining giant China Shenhua Energy Co.has been ordered to build a network of 10 reserve sites capable of holding a total of between 100 million and 200 million tons of coal, the report said.

China aims to keep the equivalent of about 10% of domestic consumption in reserve, it said
___
Disclosure: Horowitz & Company clients may hold positions of securities mentioned as of the date published.