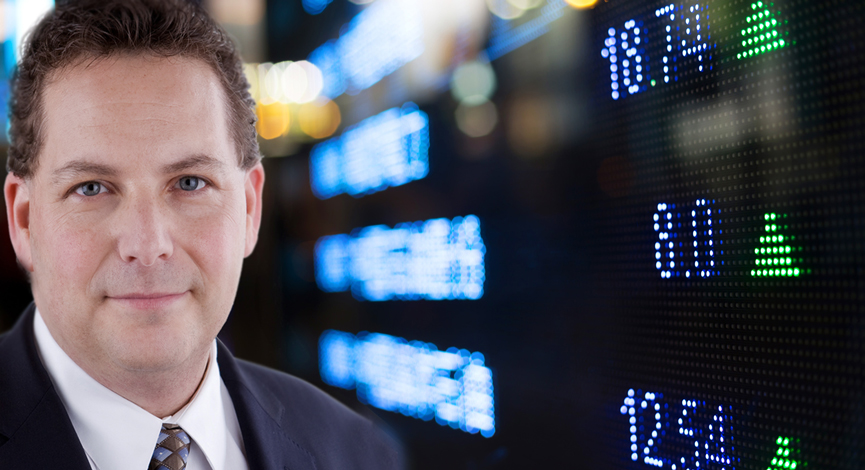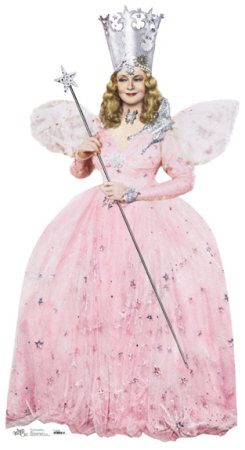 We saw "good" numbers this morning on a few key economic reports. Markets rallied into the news, then backed off hard. Seems to be a trend these days.
Why do I have   "good" in quotes?
Well, once again we are seeing revisions become more   of the norm. The uptick in revisions helps to make the most recent numbers look better than they would.
As an example; September construction spending M/M +0.8% vs -0.2% consensus; Prior revised to -0.1% from +0.8%. What that means is that the prior number is being adjusted downward and that makes the current number appear better. (simple math)
If you think about it for a moment, if the revision were not done, this month would have shown a negative number.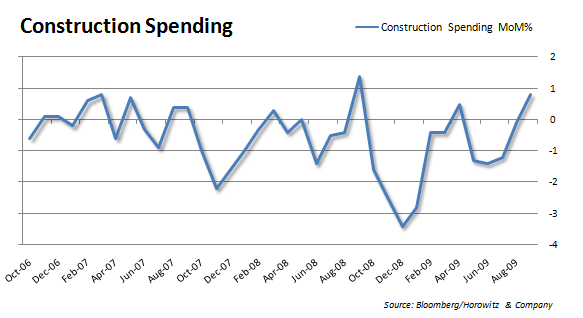 A rush to get the last of the special housing credit was key in lifting these numbers. BUT, pending home sales are really nothing more than a possibility. We need to work off of the actual sales, not pending.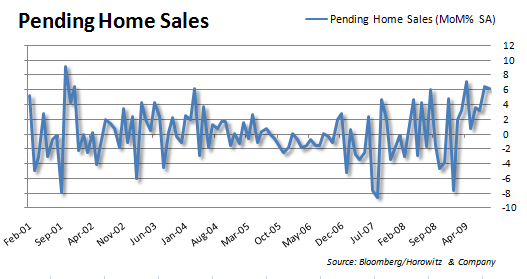 This is a REAL "good" number.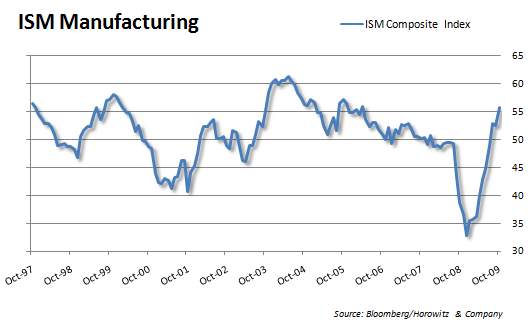 Disclosure: Horowitz & Company clients may hold positions of securities mentioned as of the date published.