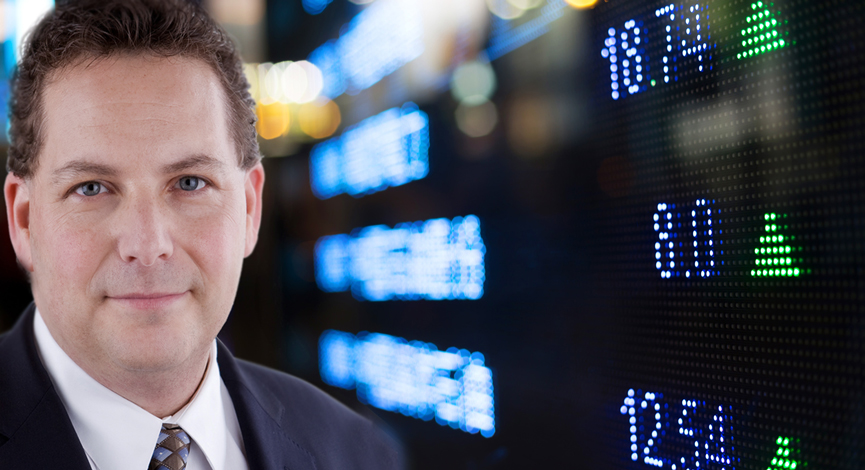 Last week, Mario Gabelli (who I have a great deal of respect for as I am sure you do as well) talked about a micro-cap company he holds in some of his portfolios.
The stock – Hawk Corporation (HWK) has a market cap of $131 million and annual revenues of $269 million. The stock is thinly traded with an average of 26,000 shares traded daily.
Gabelli's company owns 15% of the total company at the time of this conversation. Needless to say, after his comments on this video, the stock POPPED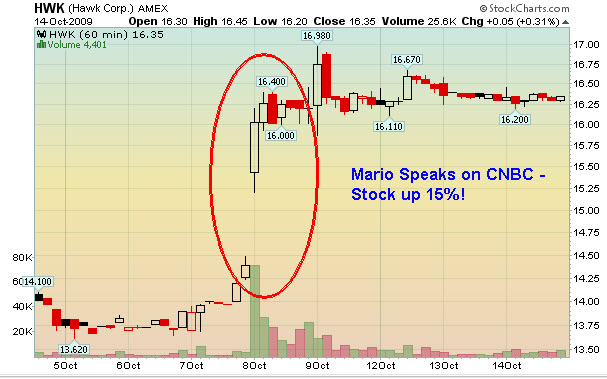 According to CNBC:
Gabelli owns 15 percent of the company, which sells replacement parts for friction material. He predicts demand will pick up over the next three to four years.
"Will that stock double in the next five years? The answer is yes, and somebody will want to own