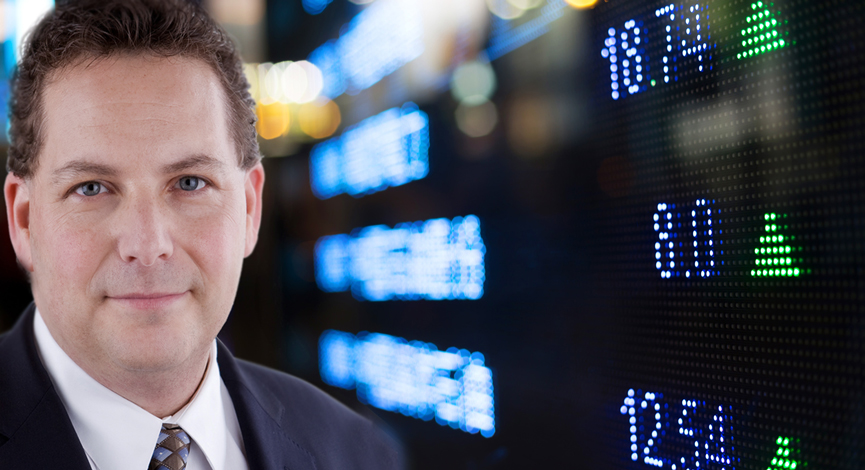 This is the final journal from MSN for the 18th round of the MSN Strategy Lab:
As our stock-picking contest comes to a close, one player lives up to his Disciplined Investor nickname, besting the market by nearly 50 percentage points in six months.
How 5 traders survived — and 1 thrived

"…one lesson from the winner in the 18th round of our Strategy Lab stock-picking challenge is that however well you do against the market, it's a lot more fun if you're making money.
Horowitz ends with a 13.4% gain ( soon to be updated to 14.55%) over little more than six months while the market — as judged by the Standard & Poor's 500 Index — declined 34.5%. That's a whopping 48 percentage point advantage over a market that brought scores of investors to ruin.
How'd he do it? Read his final journal, "5 things I learned as a Strategy Lab player," for an outline of his opportunistic approach. "I'm often asked if I am bullish or bearish," he writes. "Fact is, I only care if the market is open; since there is no chance of making money when it's closed."
The amazing thing is that our round started with so much promise. As August opened, the market was well off its pre-bear market highs, but it seemed to have leveled off. All our players spent part of the first month in the black. Sure, more trouble was on the horizon, but near the end of August, the S&P 500 crested 1,300.
Of course, you know what happened next. By Thanksgiving, the market was down 40%. We had a holiday rally that spurred some hope, but it didn't last, and we end this round with the S&P 500 down nearly 35%. One of our players in a final journal calls it the worst market in many of our lifetimes. We can only hope we don't see any worse.
Bloodied, but not beaten

Against that backdrop, our strategists actually did quite well. Five of the six beat the market by double digits. Their overall average loss, 14.3%, is more than 20% better than the S&P. In the financial world, a lot of brokers would put out news releases.
But you'll find only one boasting even a bit as you look through our players' final journals from this week, and he deserves it. Disciplined Investor Horowitz sometimes seemed like a wild and crazy trader as he shorted ultrashort exchange-traded funds, shorted New York and otherwise scraped out quick gains wherever he could find them.
So we hereby crown him Strategy Lab champ and award bragging rights. The bad news for regular readers: Strategy Lab is going on hiatus (we'll get to that below) so Horowitz won't get to defend his title. But you can follow him on our Top Stocks blog even now.
Here's a look at what happened, from the bottom up.
Guru Investor John Reese is a past Lab champ who's virtually always ahead of the market. In Round 17, he finished about even and 4.5 percentage points ahead of the market, although it was one of his lowest totals. Back in August, his system — he tracks computer models designed to track the strategies of great investors like Warren Buffett and Peter Lynch — guided him into a retail-heavy portfolio and made him one of our early leaders.
But when the market tanked, his value tilt hurt him, as did his commitment to staying fully invested at all times and not shorting. Though not really buy-and-hold — he rebalances once each month — it kept him all in during an epic bear market. That meant a painful 44% drop.
"For a long-only, fully invested manager like myself, this was a particularly nightmarish market," he writes in his final journal.
"(J)ust about every category of stocks — and just about every category of assets — have been driven downward. The result: To win in this market, you really needed to have taken short positions or have switched to cash. I didn't, so I've been hit hard," he continues.
"I don't regret my decisions, however; I believe — and copious data show — that most who try to time the market fail, and that sticking to a long-term strategy is an essential part of succeeding over the long run."
All-Star Team player Ken Kam is a past repeat champ, and also usually up. He's been well ahead of the market for six rounds now, and even with this bear bust he's gained about 9% a year for three years.
He, too, stuck to his guns this round with "Best Idea" stocks like Apple (AAPL) and MasterCard (MA) , which do seem to have bottomed and begun heading up — if you can trust the charts in this volatile market. After deep losses in the big drop, he hedged his bets with UltraShort Financials ProShares (SKF) last fall, producing enough profit to keep his losses below 20%. He has also kept more than 40% of his total in cash for some time.
Along with interesting ideas like using the bank bailout money to rescue Social Security, he has also offered good advice on retooling a portfolio.
"If you want to put together a recovery plan for your portfolio, make a list of the people who are managing your money. Call them up, and ask these questions," Kam writes in his final journal. "Are you satisfied with performance over last year? If your manager thinks he is doing a good job, but you don't agree, it's time to replace him.
"Next question: If you aren't satisfied with your performance, what are you doing to address the problem? A manager who is not performing should be trying to fix the problem."
News Hound Howard Gold set out to trade more aggressively that he does in real life — as if playing with the edgier part of what's known as a core-and-edge strategy, where you keep most of your money invested long term and trade a smaller segment.
He writes in his final journal that he learned three lessons:
Buying individual stocks is too dangerous for most investors. His best plays were ETFs making calls on the dollar, the yen and China. "I follow a lot of advisers at MoneyShow.com, and the ones who did the best last year avoided individual stocks like the plague," he writes.
Don't fall in love with any stock. Gold's femme fatale was Dolby Labs (DLB), down 35% in a year. Other players had their weak names, too, and we've seen many players do this over the years.
Cut your losses quickly. Especially in a six-month game like Strategy Lab, you can't afford to lose too much. He sold when things dropped more than 10%, which he calculates was the difference between his 15% portfolio decline and one perhaps twice as big.
"To navigate these treacherous markets, investors had to be nimble and nondogmatic and think outside the box. That's why Andrew Horowitz, this round's winner, racked up very impressive gains," Gold writes. "Isn't (his) the kind of absolute return that hedge fund chieftains are supposed to deliver? Or mutual fund managers? Or even some big-name investment advisers?
"For the most part, though, the professionals seriously lagged their benchmarks. So, many of us who finished in the red in Strategy Lab still did better than people who are paid big bucks to beat the market."
Amateur Jim Van Meerten came in on a roll after big gains in our second Strategy Lab Open reader competition, and he held on close to our leader most of the round. Had he sold out after the Christmas rally he might be in Horowitz territory. Instead he ends down 14%.
Van Meerten offered up lots of folksy wit in his journals, and more than a few controversial opinions. His final journal keeps the string going, as he tells President Barack Obama "You can't hire a good banker for $500K." (To this your summarist must add: Perhaps not, but Lehman, Citi, Merrill and others paid bad ones a lot more than that.)
"President Obama, admit that you made more than $500,000 on your book deals. Do you remember when you made the decision that the cap on campaign spending for those receiving federal election funds wouldn't get you elected? You didn't run your campaign with a cap," he writes. "We are in the worst mess we have been in for a long, long time, and you want to stifle the rewards of the ones we are depending on to get us out of this mess."
His humorous outlook may have overshadowed a savvy trading strategy that hedged long and short positions at first in a mixed market, based on his readings of key market ratios and moving averages. He shifted at the right time to a mostly short stance, and then to mostly long in late December.
He, too, often focused on funds rather than stocks — at round's end, his best positions had him short oil and long titanium. And he, too, disciplined himself with stop-loss orders that protected gains. In this market, knowing when to sell was as important as what to buy.
Skeptical Capitalist Vad Yazvinski played Round 17 as The Amateur and came out on top, with an 11% gain. Include the latter half of 2007, when he posted a 34% gain in our first Open competition, and he was on a heck of a Strategy Lab roll.
He started Round 18 strong and toward the end of August took a long, well-deserved vacation. But while he was probably, oh, having the paper stopped and the mail held, he forgot to put a stop-loss order on his positions.
When the market fell, his portfolio went with it. At his low, he was down more than 35%.
But he staged an amazing comeback. He switched from his usual hedged strategy with lots of small positions to a much more concentrated and opportunistic approach — playing preferred bank stocks long at times while also shorting financials with leveraged ETFs, for example. He was back to even before pulling back again in January, and ends with a relatively small loss.
"On any other occasion, I would be the first one to quickly shrug off talk of beating the market by being barely 'in the green' as typical Wall Street happy talk," he writes in his final journal. "But the reality of last year's collapse makes me slightly less sarcastic than usual.
"Preserving capital during a period that likely represented a once-in-a-lifetime 'black swan' sequence of events is something very few achieved during the last 12 months. No strategy outside of being a 100% short seems to have worked entirely. Even many 'doom and gloom' perma-bears have lost spectacular amounts of money for their clients. And thus, while the mighty market has certainly humbled my 'every year up in double digits' hopes, it has also proved to me that my core strategy of being flexible at all times is the only way to go."
And the winner is . . .
Disciplined Investor Andrew Horowitz has been the focus on our Strategy Lab summary page for quite some time now, and for good reason. He's made the right moves pretty much from day one, when he shorted oil and the dollar. He also said early on "you take Manhattan" and shorted New York munis
He was the first to enter preferred bank stocks, which proved profitable for several players. He played volatility in several short ETFs when everyone began using those vehicles to play this mess. And he called November's low a capitulation quite soon after; so far, also right.
Along the way, he played these cautiously, taking profits quickly and moving on, and he still advises caution. But that hasn't kept him from making money. He writes in his final journal:
"Even with the worst market conditions, it is possible to make money. The equity market is simply a platform with endless investment possibilities. You need to know where to look and understand that you are allowed to make money when stocks move up AND down.
"For too long, we've been brainwashed into believing that it's only possible to make money when stocks move higher. Think about how ridiculous that is. Would you buy a car that did not go in reverse? Do elevators only go up? NO! Sometimes you need to zig and sometimes zag. The fact is that professional investors do it all of the time."
Along the way, he offered an Excel-based way to map out trades based on some of his strategies; click here to download. And next week, he's planning to offer a free download of his book to Money readers. Follow his Top Stocks blog posts for the details.
As we noted last week, Horowitz's margin over the market is the best we've seen in a Strategy Lab round since the tech crash. There's a lot to be said for a strategy that lets you keep your head while others are losing their shirts.
And while Horowitz was one of the bravest and most active traders in Lab history, he wasn't about swinging for the fence. He was about a disciplined approach to taking profits and limiting losses – about being, as he titled his book and as we nicknamed him for our game, a Disciplined Investor.
A final note
We'll end with congratulations to Horowitz and all our players, and now Strategy Lab is going on hiatus. For 11 years, an eternity on the Web, we've watched myriad investing styles and strategies do battle with markets both good and bad, and we've usually beaten the averages. Our average player's average return is twice that of the market.
We thank everyone who's followed the Lab for at least some of those years, and we hope you've learned a few things you can put to use.
For now, we'll point you to our Top Stocks blog. Horowitz has been a contributor there for some time now, and over the next few weeks we'll add many of our Round 18 players and strategists from past rounds to our roster of bloggers.
We're building a one-stop shopping center for the best investing wisdom of MSN Money and our partners, so bookmark it and check back often.
Good luck, and pray for bullish times.
By Ron Prichard, MSN Money