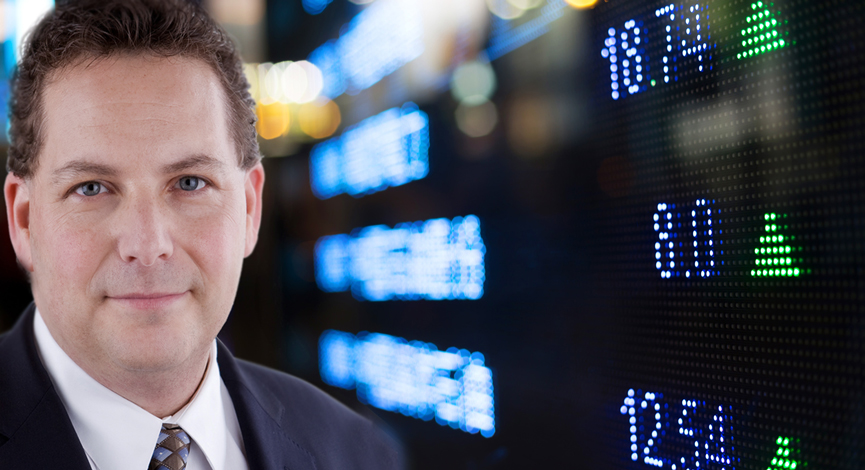 Jobless Claims Continue to Rise
Jobless claims are rising and once again well above expectations.
Initial jobless claims are a measure of the number of filings for state unemployment benefit and most economists were expecting 490k 500k for new claims. This morning, we saw a rise   increase to 524k – not pretty.
Beginning November 2008, we were beginning to see claims consistently above the 500k mark. In more stable economic times we should typically see claims in the 280k 320k level. Initial claims of this magnitude have not been seen since October of 1982 when we saw claims rise to well over 650k.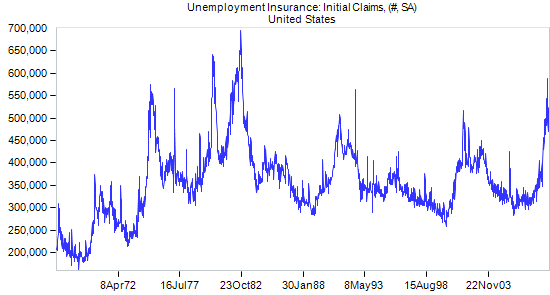 With claims continuing to rise we should obviously expect that the unemployment rate will continue to climb. The recent trend as many Americans are unemployed is to look to the state governments for assistance. Unfortunately, these local options are already struggling with budget constraints and this will not assist with the situation.
Inflation Takes a Backseat to its Ugly Stepsister, Deflation
Now we are hearing that deflation is becoming an increasing concern for the Fed. Much of the decline has been due to the large decrease in oil prices. Demand for oil across all nations has come to a complete halt. People are not driving to work due to increased layoffs, companies are not building due to increased concerns in the economy and overall oil demand has declined. Oil prices have seemed to bottom out at least in the short run with Crude Oil prices just above $36. It is hard to imagine that just less than 6 months ago consumers were paying over $4 for a gallon of gas and a barrel of Crude Oil was over $140 per barrel.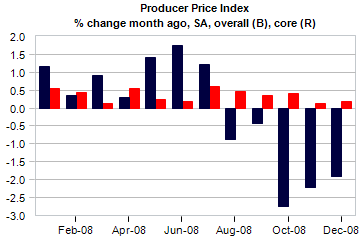 Although demand for oil has slowed, many companies are stocking reserves for future use. Airline companies will have hopefully learned their lesson and continue to hedge their oil prices while prices are low. This was a major problem for many airlines such as United (UAUA) and American Airlines (AMR) as they were caught without much of a hedge and were paying the price for high oil. They were then unable to compete against smaller domestic airliners such as Southwest (LUV) who had properly hedged their gasoline prices and could offer lower prices to consumers.
With interest rates near 0%,   inflation could tick higher rather rapidly if banks should decide to unleash cash reserves. Unfortunately big banks such as Citigroup (C) and Bank of America (BAC) continue to struggle to keep their own balance sheets afloat let alone loan out to consumers. It will be important to monitor PPI and CPI over the coming months for any indication of a tick higher. Even though inflation seems to be a "dirty" word of the past, stocks would surely get a push higher if we could spark just a tad.
Deflation is a major concern and if we continue down this path, markets will continue to fail.
Also:
Banks: "We Don't Need No Stinkin' Lending"
TDI Episode 88: The Shocking Employment Numbers