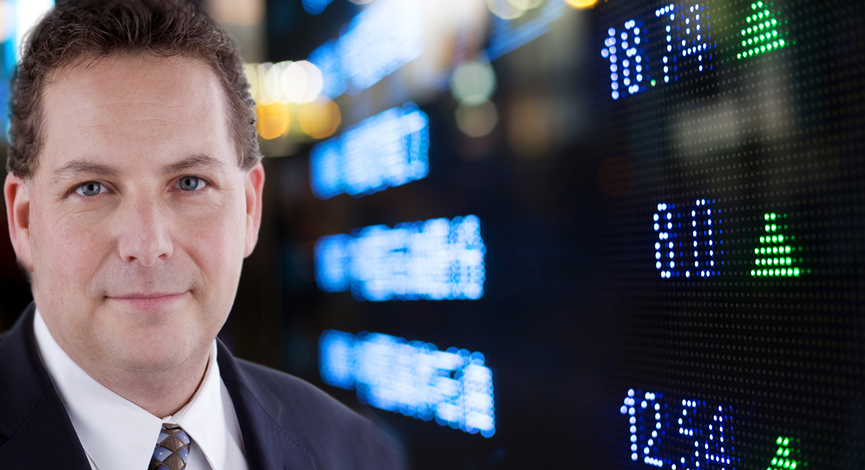 The markets have been leaning toward sell mode as we are clearly seeing a rotation and distribution process over the past several months.
Earlier today, we saw that an important level was reached for the SPY/S&P 500 in terms of the TriggerCharts Aileron Indicator. The indicator hit its highest level since August 2013. That signaled that it was time to look closely at reversing long positions for the S&P 500.
Listen to this week's TDI Podcast with Jon Markman
At the same time today, we see that the Spearman Indicator is rolling below the setup line. This is also a signal that frothy market conditions may reverse.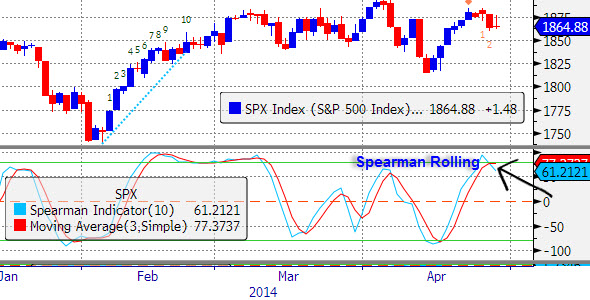 It is usually a good idea to look at several measures before taking the plunge into a fully short position and we often like to see a confirmation with the Key Reversal Indicator as well. The current reading of +1 shows that there is a slightly overbought condition, but not one that is so severe that an immediate turn lower is imminent. However, the trend may move toward a confirmed downtrend from here.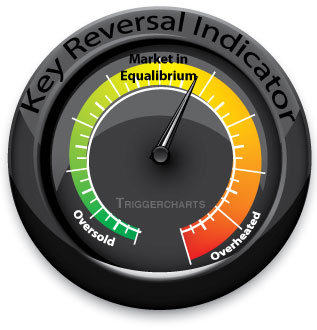 In other words, two key indicators are in agreement that there is an overbought condition that appears to be ready to work itself off. The third is inconclusive. Looking objectively at the summation of the evidence we can say that the bias is now to the downside.