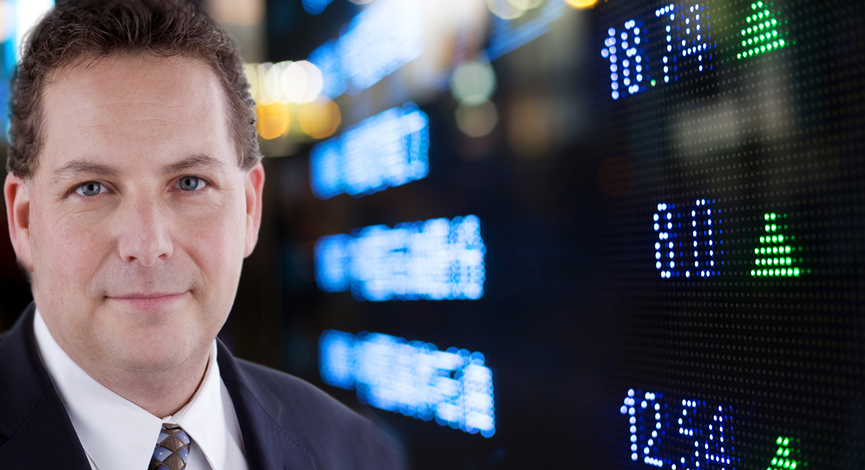 While the headline numbers beat the analyst estimates, there were revisions to last month's numbers that may have skewed this report a bit higher. Even so, the raw number is not very impressive at all.
The trend has been choppy and right now all this can be viewed as is a rebound off of the recent low. Even with normalizing some of the trend, there is not much growth going on. This is consistent with the manufacturing numbers we have been seeing as well as the global slowdown that is causing a general lack of demand.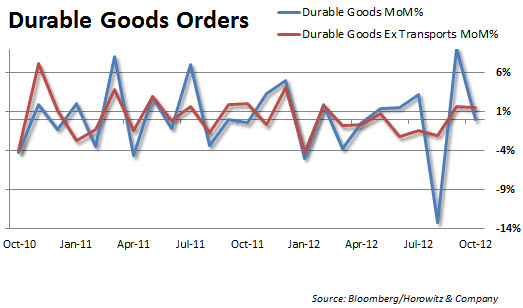 From Briefing.com:
Durable goods orders were flat in October after increasing 9.2% in September. The Briefing.com consensus expected durable orders to decline 0.4%. Over the last few months, large shifts in aircraft orders caused substantial volatility in the headline durable goods data. Those orders stabilized in October and fell a relatively modest 5.8%
However, the capital goods orders in general were encouraging – Bloomberg:
Demand for goods such as machinery and electronics climbed in October by the most in five months, signaling companies are starting to overcome concern the looming fiscal cliff will derail the U.S. economy.

Bookings for non-defense capital goods excluding aircraft, a proxy for future business investment, rose 1.7 percent last month, the most since May, the Commerce Department reported today in Washington. Orders for all durable goods were little changed, beating the median forecast of economists surveyed by Bloomberg that projected a 0.7 percent drop.
Live and Alerting

(Click the above for more information)