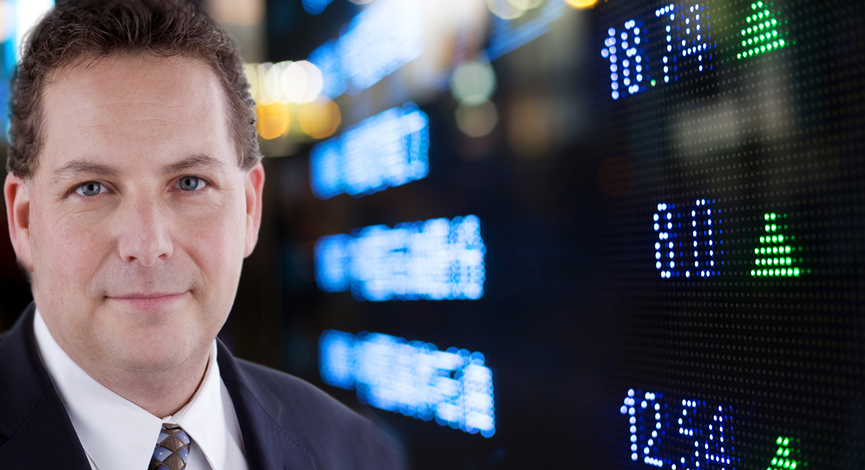 Back in early October, we looked at Hain Celestial (HAIN) as a potential short idea as the stock was looking as if it was trading heavy and the fundamental story was starting to show signs of slowing.
The Hain Celestial Group, Inc. is a natural and organic beverage, snack, specialty food, and personal care products company.   The Company's product line include grocery store foods such as organic cookies, cooking oils, sugar free products, kosher foods, snacks, and frozen foods, as well as organic skin, hair, and body products. Hain Celestial sells and markets in North America and Europe.
On DHUnplugged we mentioned this in our stock game and TriggerPoint Research sent an ALERT! to short the position on October 9th. (The position was covered on October 12th for a 9% gain). TDIMG portfolios also held a short position.
Now, there is a stronger call for the stock price to see some downward pressure. The bottom line from the Barron's story:   May fall as much as 33% if the natural-food co.'s growth slows amid competition or the pace of its acquisitions stalls, Barron's said.
That is a pretty steep decline from here.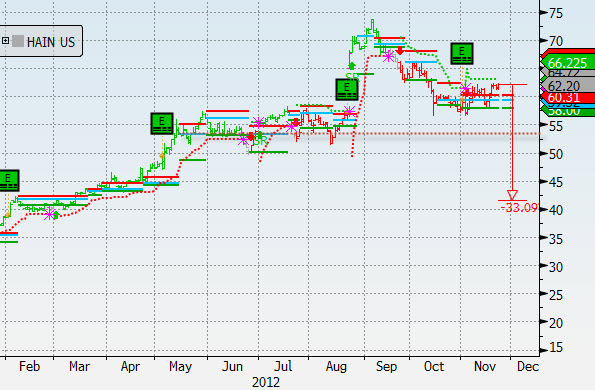 There is a good bit of support at the $53 level and if the stock does crack that level, there is potential to get down within the range that Barron's is suggesting. While earnings beat, the stock has not been able to get much legs. However, a breach of $58 is needed to get the ball rolling in order to pop some stops. Watch this one as it may actually be a good idea to start looking at nipping at the short side.