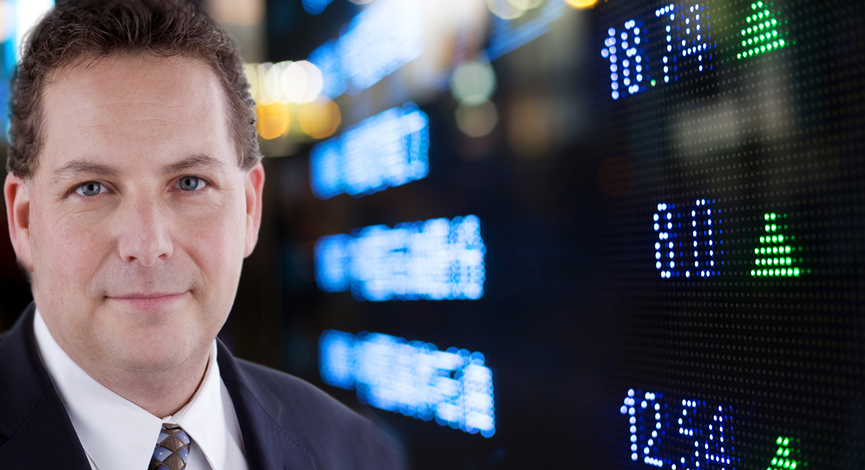 Gun manufacturers! That is great as we own them, but concerning as well from a societal standpoint.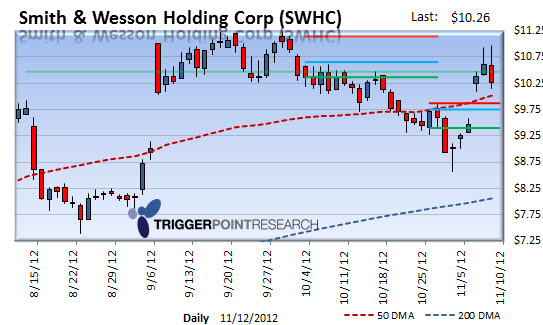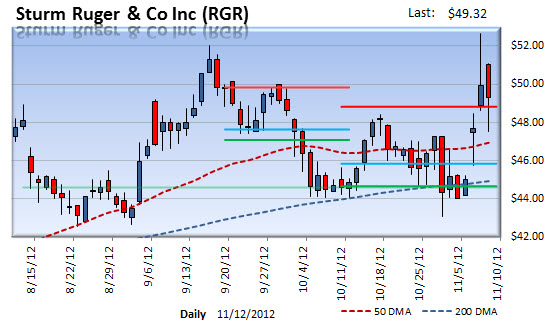 Gun maker Sturm Ruger (RGR) has climbed sharply on sentiment that firearm sales will rise due to fears that a re-elected President Obama will tighten gun control laws.

The stock jumped above the 50-day line in huge volume Wednesday, the day after Obama won a second term in the White House. It's now just below a 52.13 buy point in a deep and long cup with handle.

Gun sales had already been rising smartly ahead of the election. The FBI said Nov. 2 that background checks for handguns "" a measure of future sales "" jumped 24.8% in October compared with the same month last year. Most of Ruger's revenue comes from the sale of pistols and revolvers.
Click Here

Sturm Ruger boasts a best-possible 99 Composite Rating, tying it with rival Smith & Wesson (SWHC) at the top of the 27-member Security/Safety industry group. The group was ranked a respectable 33 out of the 197 industry groups IBD tracks as of Friday. That's up from 82 just three weeks ago.

Meanwhile, Ruger's Earnings Per Share Rating is 98, also highest in the group. That reflects six straight quarters of strong quarterly earnings growth ranging from 33% to 88% compared with year-earlier levels. Sales growth has also been rapid, ranging from 24% to 50% over that period.

On the downside, Ruger's weekly chart shows more distribution than accumulation. The left side of the base shows some big drops in high volume, though the stock in many cases got support. The right side shows low-volume gains. That may in part reflect the market correction, which makes it risky to buy any stock.

Still, Ruger's Relative Strength Rating is 88, indicating that it's outperforming 88% of all stocks. And its Accumulation-Distribution Rating has jumped to B from a worst-possible E, a sign of rising demand for the shares.