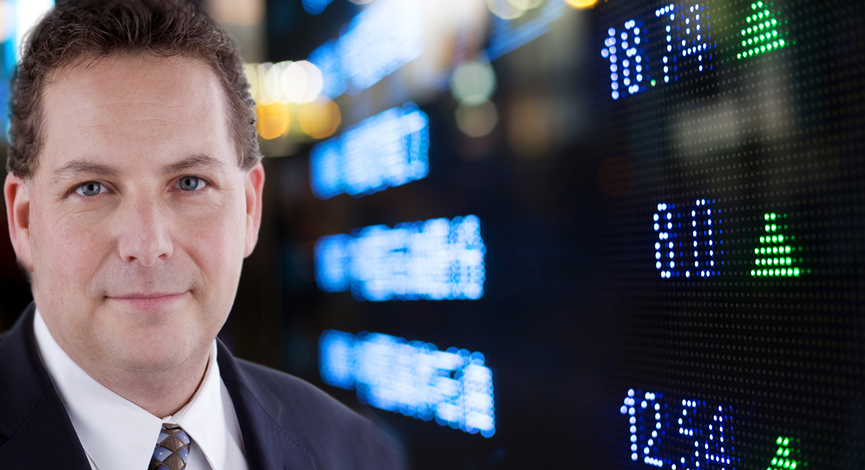 Teva (TEVA) just won big. They finally got the patent ruling for  Copaxone that they were looking for (which can still be appealed). Shares jumped in trade on the Israeli exchange over the weekend on that news.
The Loser? Momenta Pharmaceuticals (MNTA) as they had a lot riding on the drug. Now that they will lose the revenue, the stock has the potential for some serious downside.
CAMBRIDGE, Mass., June 22, 2012 (GLOBE NEWSWIRE) — Momenta Pharmaceuticals, Inc. (MNTA), a biotechnology company specializing in the characterization and engineering of complex drugs, today announced that the District Court for the Southern District of New York has issued a decision in the patent litigation brought against Momenta by Teva in August of 2008. The court found all the claims infringed and not invalid or unenforceable. The decision is subject to appeal.

"We are disappointed that the court determined that Teva's patents were valid and infringed, and we look forward to reading the full opinion to understand its reasoning," commented Craig Wheeler, President and Chief Executive Officer of Momenta. "We remain confident in our legal position and we intend to appeal."
Other potential losers : Mylan Laboratories (MYL) and Natco Pharmaceuticals (NATP)
Momenta has seen the potential for a nice payday if the generic for Copaxone was approved. That is $153 million of payments that the company will not receive.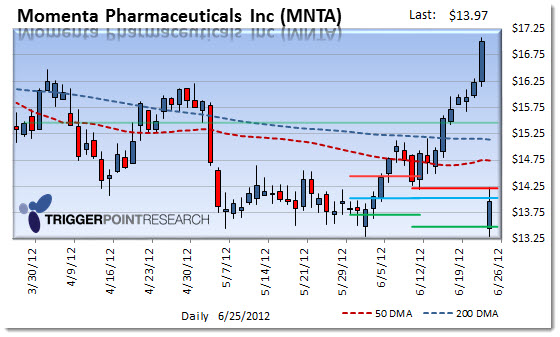 This is a pattern that the stock seems to repeat regularly. The price is now holding at the critical support level (green horizontal line) which is actually impressive. Perhaps the hope for an appeal is still bringing in buyers.