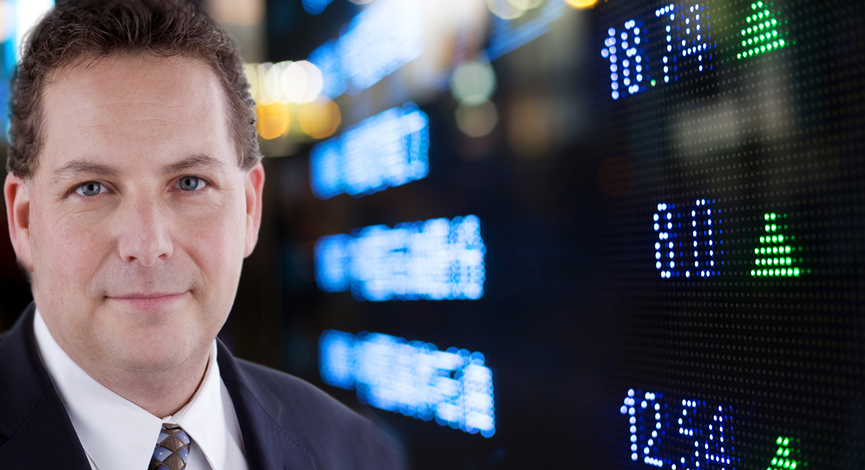 There is a serious squeeze action going on today. In particular, a couple of the companies that have business based on natural gas. Westport Innovations (WPRT) has a large short interest of 6.48 days to cover and is moving along with the sector.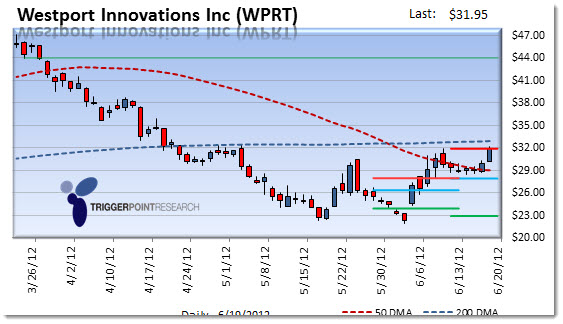 TriggerPoint Research triggered an ALERT! for Westport on 6/7/12 at $28.70.
Notice how the current price is moving above the key resistance area based on accumulation volume at price. This is often where a fast zone occurs and a place that a long entry could become profitable very quickly.
Clean Energy (CLNE) is also showing a similar position. With 7.4 days to cover, this can provide a wicked move higher above $15.12. While the price is already above the first "trigger" level, it has a wide fast zone to $16.35.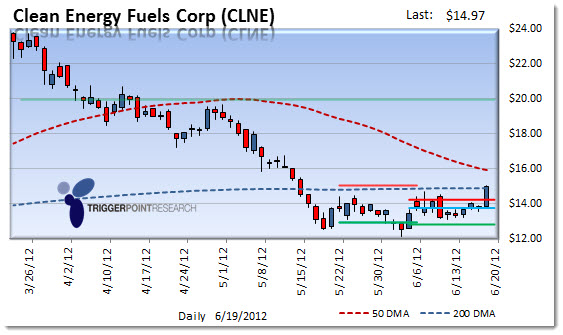 ___________________
Live and Alerting

(Click the above for more information)