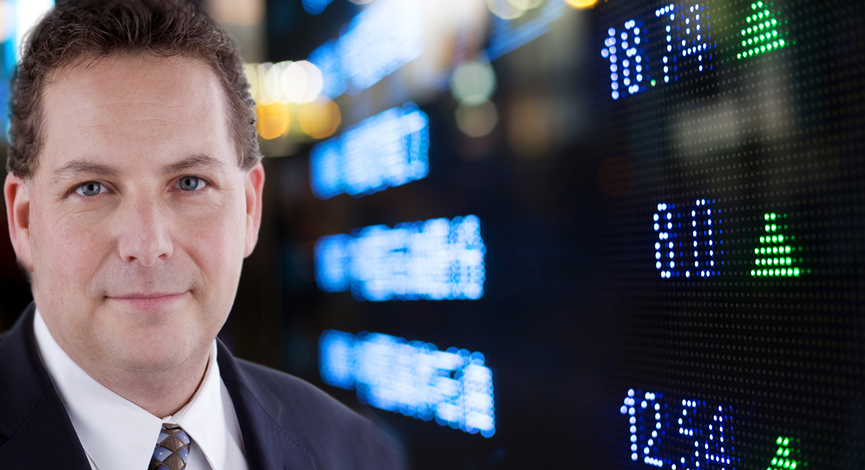 Whatever they say on the boob-tube, the retail sales print was awful. Yes, it was in-line with estimates, but that is nothing to cheer about. Of course the glass-half-full crowd will see this as a "resilient" consumer, even in the face of   all sorts of headwinds around the world.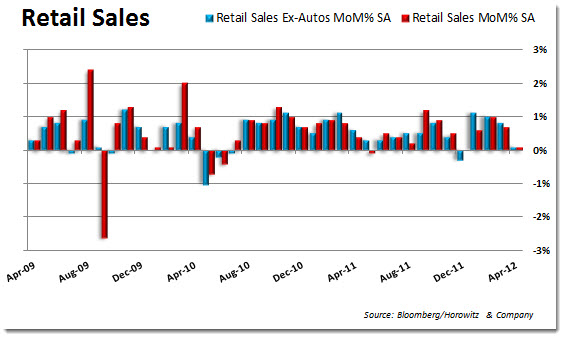 Just taking a look at the recent trend is very reminiscent of what we saw back in 2011. There is some commentary that is making the rounds stating that the weather related benefits of the past few months are being brought back and weighing on this month's numbers. Okay, that makes sense. However, over the next couple of months we will need to return to trend in order to show that this month was nothing more than that.
May 15 (Bloomberg)
Retail sales rose in April at the slowest pace of the year as Americans took a break from a shopping spree induced by unseasonably warm weather in prior months and an earlier Easter holiday.     The 0.1 percent gain followed a 0.7 percent increase in March, Commerce Department figures showed today in Washington. The April advance matched the median   forecast in a Bloomberg News survey.

Sales of clothing declined, while purchases excluding cars, building materials and service stations — the category used to calculate gross domestic product — rose more than forecast. Other reports today showed manufacturing in the New York region accelerated more than projected, and confidence among U.S. homebuilders jumped to a five-year high.
________
Live and Alerting

(Click the above for more information)