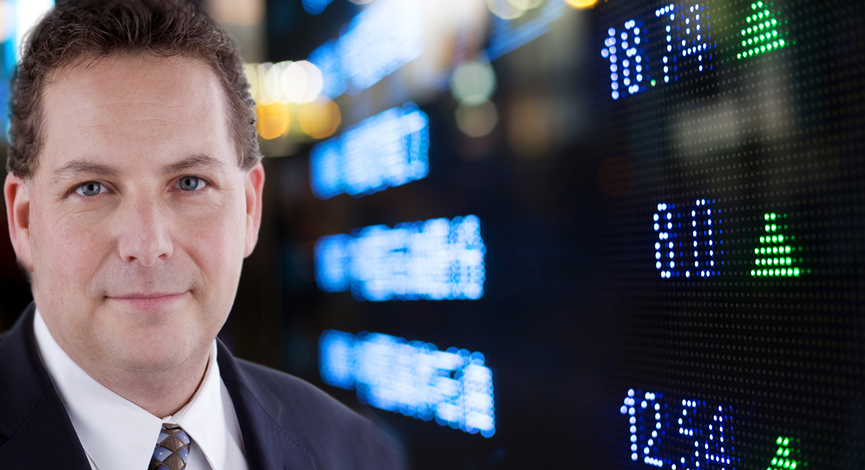 Each day we post important bits of information for our clients regarding markets and the global economy . This is useful as it keeps them in the loop with our thinking. Below is the most recent comments we posted after the close on Thursday. Of note is the discussion about the parabolic move for Apple (AAPL) this week.
 Cisco (CSCO) earnings on Wednesday, after the close. Stock was initially up 3% in knee-jerk reaction and then sold off all of the gain by the end of the post market. By the end of the day on Thursday, shares were down 2%.
There was nothing really bad with the numbers, but it is looking more and more as if stocks need to take a break from their recent non-stop run. There is clearly some exhaustion buying going on as the potential for a final capitulation by the last bear feels like it is occurring.
You want proof? How about the fact that there has been reports that the ever bearish bear himself, is bullish on stocks:
From the WSJ:
For all the contrarian investors, this may be the best evidence of a market top: Nouriel Roubini is reportedly turning bullish on equities.
Doug Kass is also on the other side of the argument:
Hedge fund manager and writer Doug Kass just sent out a blast titled SELL EVERYTHING.

Why? Because Roubini is bullish.
Okay, these are just anecdotal, but there is a good amount of history that shows when everyone is on one side of the trade, the other side soon becomes very profitable.
On that note… A good example of this is what has been going on with Apple of late. The stock looks to be approaching a final gasp breakout – also known as an exhaustion gap. Often times, when this appears it is a sign that an uptrend may be ready for a pause or near its completion.
In the language of candle patterns, there is a gap up, then a small move (higher or lower the next day) and then a reversal of trend by the third day. This is known as the Evening Star.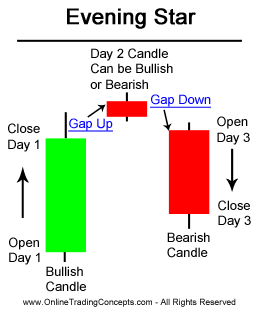 The pattern is also similar to an Island Reversal.
Now, take a look at the daily chart for Apple.
Since August, there have been several bullish runs, all ending with a high volume bullish bar. Often there is a final gasp, a pause and then reversal. Will the same happen here? One thing is clear; today's action can be defined as a classical parabolic move. We will have to see what plays out over the next few days to know for sure. But, if I were to look at historical reference of this pattern, I would have to say that this is getting very close to a blow-off top condition. (Note: We sold 20% of the Apple position very close to today's top for a healthy profit)
There was more delay and dismay over the Greece bailout today. That out a lid on buying interest. It appears as though Greece has made concession in order to win the next payment, but there are now reservations about the deal by the EU. Can we blame them? With that, the VIX moved higher again today in reaction.
On the commodity front, Natural Gas inventories were reported and while there were decent draw-downs, the total inventory is still above the 5-year average. But, natural gas prices still rose by 1.5%. At one point it was up 4% as speculator began to buy in on the news that several companies are shutting down rigs in order to stabilize pricing. We added to our UNG position at the bottom of Thursday's range.
Finally, we took profits on several positions today by trimming their exposure by 20%:
Apple (AAPL)
MercadoLibre (MELI)
Albemarle (ALB)
Russia ETF (RSX)
Netease (NTES)
In addition, we sold AK Steel (AKS) as it has broken down and is not looking healthy at this point. We also bought a small position in Questcor Pharmaceuticals (QCOR) as it bounce again on a support level that we identified a few weeks ago. This is a stock that is trading in a wide range, bouncing from bottom to top and back. The plan is to buy on the bottom of the range looking for a bounce. Our stop is below the support cluster.
 ___
Looking to invest in The Disciplined Investor Managed Growth Strategy?
Click below for the virtual tour….