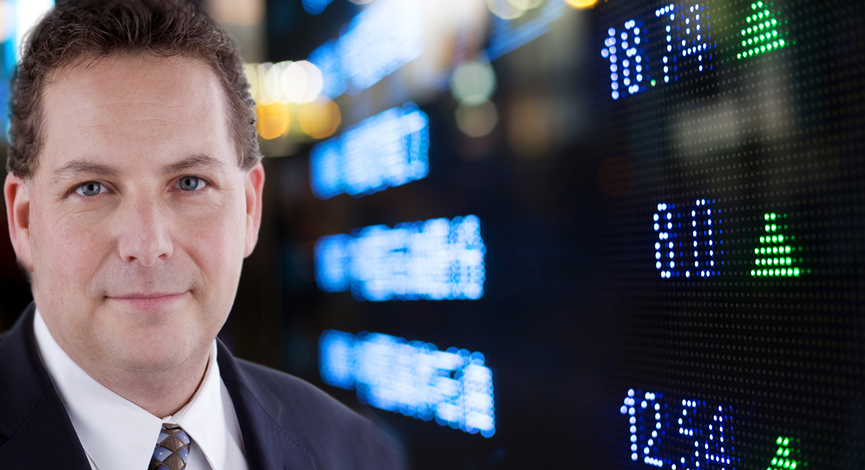 Hedge fund managers are probably losing some hair these days. So don't feel that you are alone. The quick and vicious moves seen in equity markets has panic written all over it.
Recently, the short interest ratio for U.S. stocks was reported to be the highest in over 2-years. In a nutshell, the reason why the move on Wednesday was so overstated was the combination of panic and short covering wrapped up in one.
Just   last week, hedge fund manager Barton Biggs was interviewed on Bloomberg TV about his current outlook and positioning:
Biggs said ""I've been wrong in being too optimistic about the outcome in the U.S." and that the "current spurt in the U.S. economy is going to fade into next year." He's also gone from 80% long equities to sub-40% and is going to take it down further.
Mr. Biggs firm went from a 20% equity position on September 22nd to 65% on October 17th. It appears that he brought it up to close to 80% soon after, only to cut the exposure to 40% recently.
Here is what a graphic representation may look like of his publicized comments on his recent overall equity exposure/changes: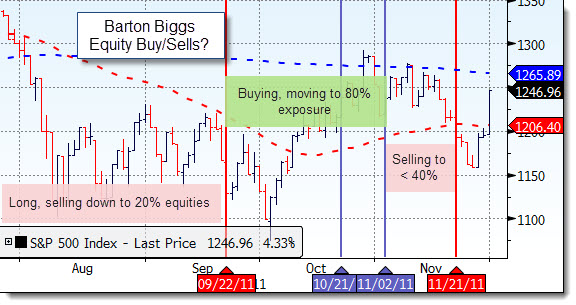 Did Mr. Biggs miss out on the last few days as well as many others, since most of the action occurred before 8am on Wednesday?