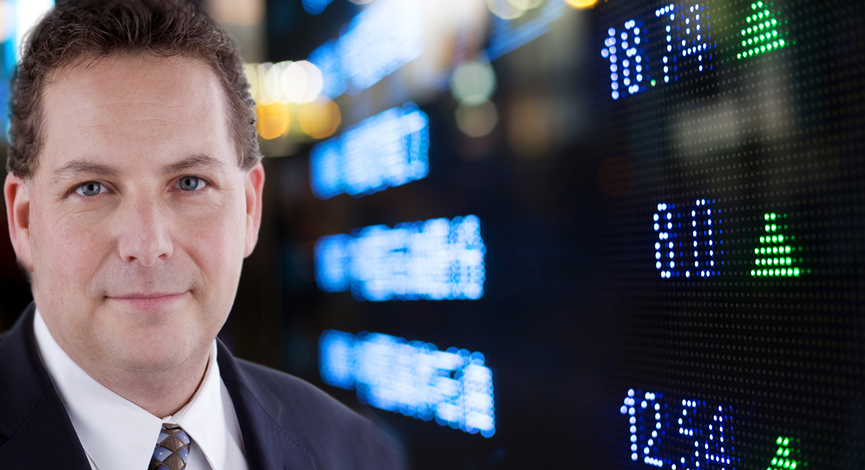 Last week was a volatile time once again for equities. What started off as a quiet volume Monday, turned into a high volume sell-off by Thursday. As usual there were those stocks that were able to buck the trend. Earnings and upgrades were the usual suspects here.
Hewlett-Packard (HPQ) got a life ahead of its earnings this week.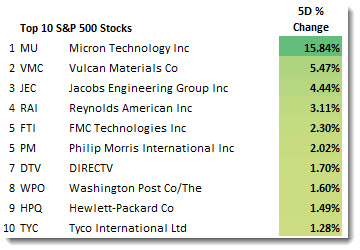 Then there were those that could not hold it together. Below are the bottom 10 stocks from the S&P 500…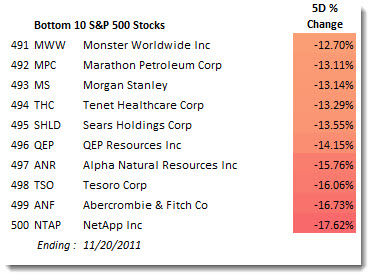 This week's TDI Podcast had some great guests!
Be sure to check it out. – CLICK HERE to take you to the show notes.