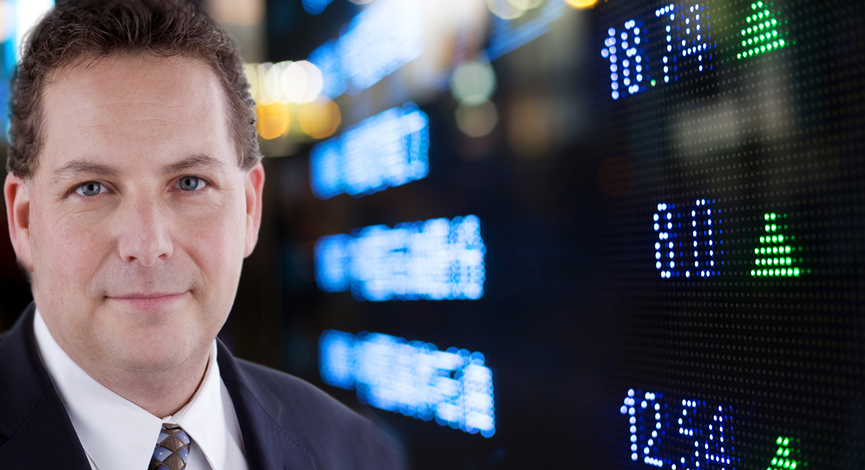 The volatility does not want to go away. With every sneeze, cough and headline out of Europe, the market zigs and zags. But looking back on the results, Wednesday's sharp decline was just about erased by the close on Friday.

Several pundits are predicting that there will be more of the same as there is no real solution for the EuroZone's credit problems that have been implemented. Others have been telling us that every dip is a buying opportunity since performance chasing is needed for hedge funds and mutual fund managers to catch up for missing the rally in October.
___
Looking to invest in The Disciplined Investor Managed Growth Strategy?
Click HERE for the virtual tour….
___
Both are right at this point as the news takes the wind out of each rally and each drop is subsequently bought.
Confused yet? Let's just agree that the volatility will continue for both of these reasons and the winner of the argument will not be known for some time.
With that as a backdrop, we still have to concede that there is a bullish bias embedded in the U.S. equity markets. In fact, looking around at the global situation, the U.S. is far outperforming. That is due to the combination of an ultra easy monetary policy and better than expected earnings.
Below are some of the results from the action in last week's markets:

The top and bottom performing stocks from the S&P 500 index: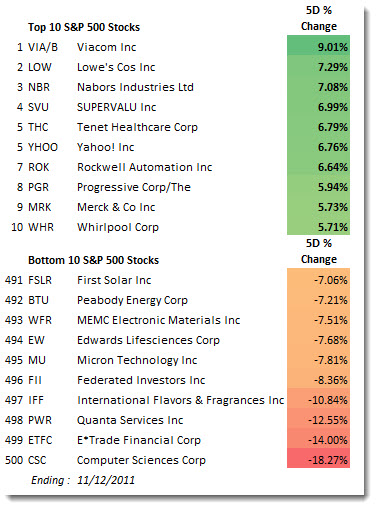 The hot and not sectors: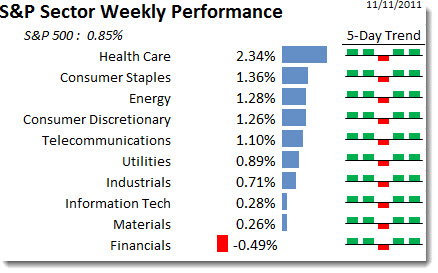 Currencies for the week:
Correlations hit a high last week as the market swooned on Wednesday. This was a historic high as we see it and shows just how little stock picking is benefiting portfolio performance during this time of wacky market movement. This too shall pass….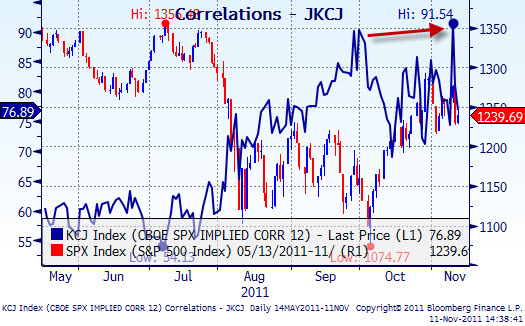 Latest posts from the previous week: