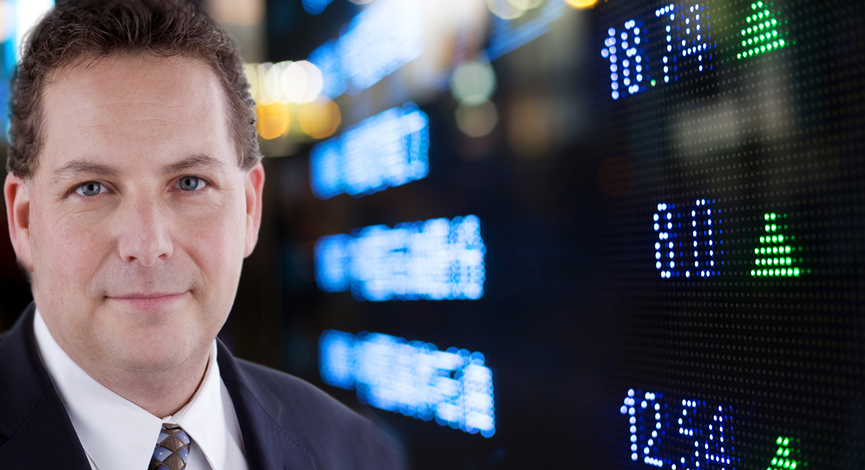 HSBC's Flash PMI is a preliminary read on the manufacturing conditions within China. It is a survey of smaller businesses than the "official" report that will come later this week. There has been an altogether gloomy mood that has taken over the main equity indices of China as the Shanghai is down 17%, year-to-date and the Shenzhen is down 26%. The CSI 300 is off by 19%.
The latest release shows the Flash PMI with a decent upward slope.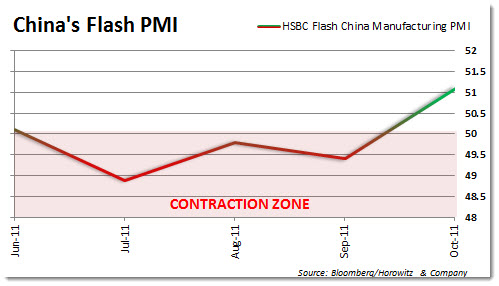 Perhaps the constant reminder that the government will not let up on their aggressive tightening has something to do with the markets foul mood. Add that to the real estate concern and the predictions that banks will need a much higher level of capital in order to stay afloat after a wave of bad debt starts to show up and there is reason to look elsewhere for opportunity.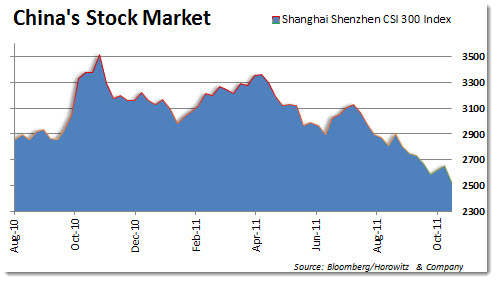 Hong Kong? Down 19% this year, but may be an alternative as it has recently started to show a bit more consolidation.
So far, the hard landing thesis for China is not playing out and with all of the bad news and dire predictions that have been appearing, Asia still looks like it has some potential – at least as a contrarian play. It would not be surprising if there is a quick move up over the next few weeks if the European dilemma is calmed as buy-the-beaten-down-sectors is a strategy that is alive and well.
 ___
Looking to learn more about The Disciplined Investor Managed Growth Strategy?
Click HERE for the virtual tour….
___