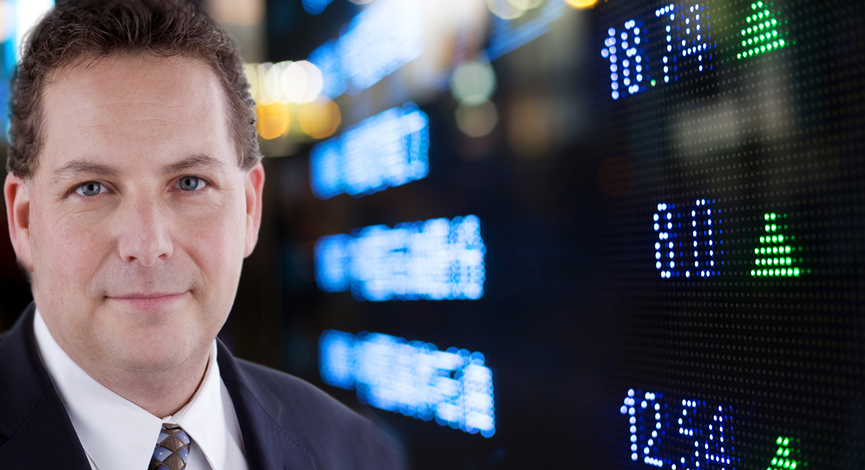 David has not been in the bull camp regarding the U.S. economy. Come to think of it, the only thing I believe he has been bullish on has been bonds. Good call, but what does he make of the latest NFP Report?
Take a look at the charts we added, then at David's remarks about the report released today…..
___
Listen to The Disciplined Investor Podcast on iTunes…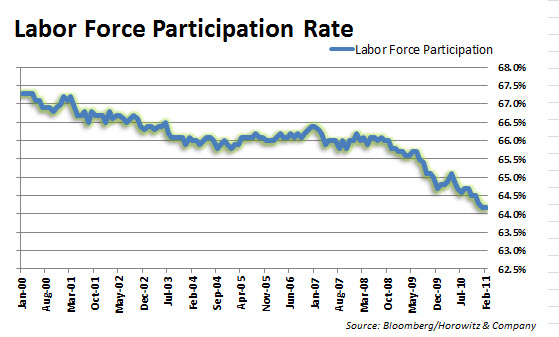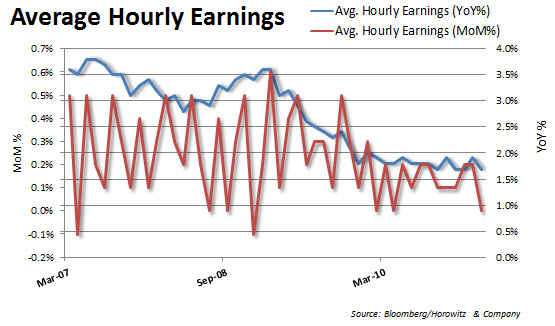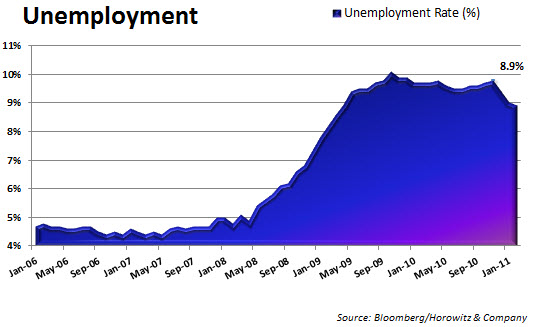 From David Rosenberg today:
The widespread reaction to the jobs report today is uniformly positive. I think a dose of reality is really needed here. It may as well come from this pen.

The headline print of +192k was in line with published estimates but following the slate of ISMs and the ADP report, the "whispered" number was closer to +250k. Of course, there were the upward revisions to the back-data that showed net gains of +58k so one could easily respond that adjusted for these, the top-line did indeed meet these "whispered" estimates. The employment diffusion index jumped to a 13-year high of 68.2% from 60.1% in January, but beware of peaks and troughs in this index (i.e. it would have been a mistake to extrapolate the 17% low in this job dispersion measure at the March 2009 market trough).