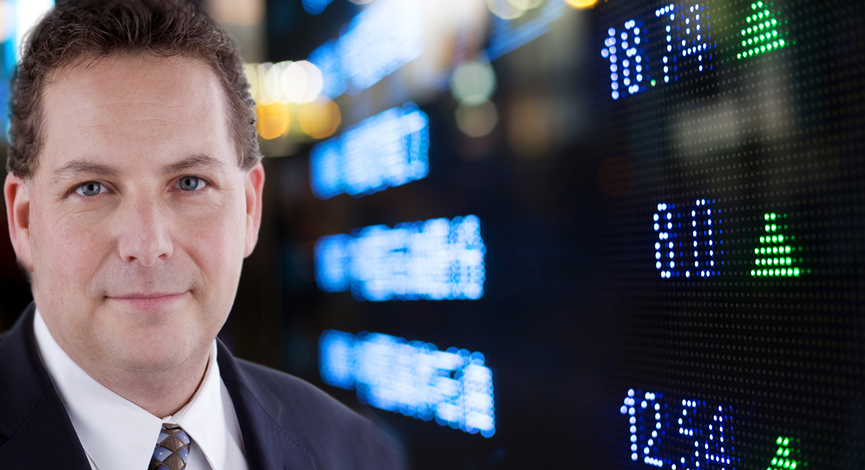 There is no question that inflation is not only creeping into the U.S. economy anymore. Even as the Fed speakers like to talk about the CPI ex-items to prove their case, already the EU and England have publicly said that they are on alert to tighten as inflation is ticking higher.
Look at the food prices below and then at the world trends at the bottom of the page. No inflation? Come on……..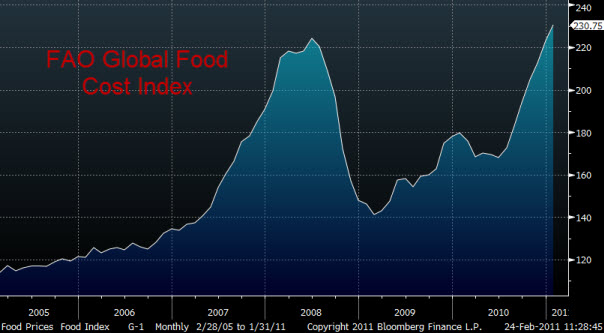 From Bloomberg:
Feb. 24 (Bloomberg) — U.S. food costs will rise as much as 4 percent this year after a surge in prices for farm goods, more than the 2 percent to 3 percent forecast last month, U.S. Department of Agriculture Chief Economist Joe Glauber said. "Higher prices for crops and livestock will again pressure food prices," as increased commodity costs work their way through the food-supply chain toward consumers, Glauber said today during remarks at a government-sponsored agriculture forum in Arlington, Virginia. Global food prices rose 25 percent last year and set a record last month as world grain inventories were headed for a 13 percent decline before the next harvest, the USDA estimates. Tighter supplies and higher costs have contributed to unrest in North Africa and the Middle East as rising demand causes isolated food shortages and accelerating inflation   in poor countries, even as it boosts incomes for U.S. farmers.