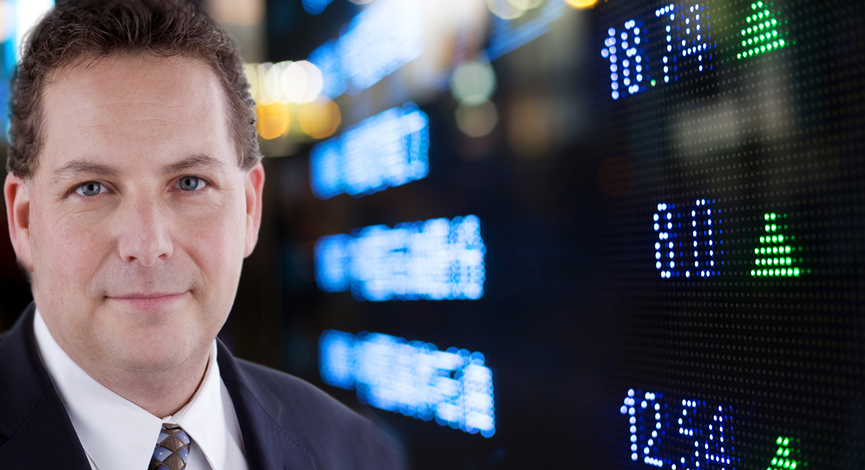 Apple (AAPL), IBM (IBM) and VMWare reported earnings and while the headline read well for each, investors decided to take some profits on all three.
VMWare saw some nice action initially, moving higher by 6% as the headlines crossed with a nice beat. But investors were in no mood and starting taking profits quickly.
There was some additional spillover into other companies that hang on ever breath of the cloud computing space.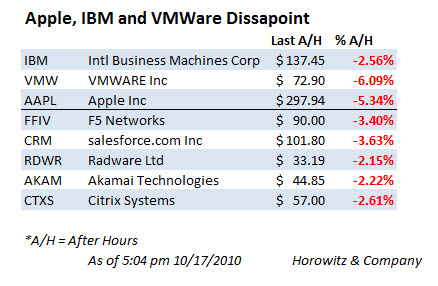 The numbers actually looked rather good for all three and some of this may be simply sell on the news motivated. (Although VMWare is commenting that revenues and margin look to decline over the next few quarters)
Apple beats by $0.56, beats on revs; guides Q1 EPS below consensus, revs above consensus
Apple reports 4.19 mln iPads sold in Q4 vs Street est of ~4.7 mln
Apple reports 9.05 mln iPods sold in Q4 vs Street est of ~9.5 mln
Apple reports 14.1 mln iPhones sold in Q4 vs Street est of ~11.4 mln
Apple reports 3.89 mln Macs sold in Q4 vs Street est of ~3.8 mln
Apple sees Q1 EPS $4.80 vs $5.06 Thomson Reuters consensus; sees revs ~$23 bln vs $22.34 bln Thomson Reuters consensus
Briefing reports that ISI Group says that given that AAPL has beaten its quarterly revenue and EPS guidance by an average of 9% and 42%, respectively, since the beginning of fiscal 2007 (excluding F1Q10 due to accounting rule changes), guidance implies final numbers around $25 bln for revenues and over $6.50 for EPS. They say this compares with current consensus of $22.3 bln and $5.07. While they expect consensus to move higher, they would not expect it to go to those levels just yet.
One more thing, it seems that Steve Jobs is now on the Apple call, somewhat out of character. One has to wonder why…..Perhaps he is so excited that the company has surpassed RIMM that there is some gloating gloating on..