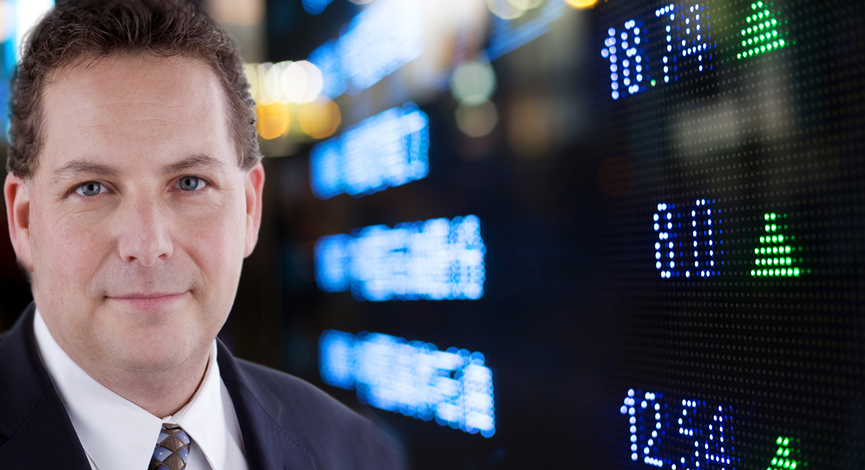 Obviously, we all are aware that there is still a great deal of trouble in Europe. Austerity that is leading to civil unrest and a currency that is under pressure. Dislocations within the region's economic positions are tearing at the fabric of a good idea, gone bad. Namely a single currency over many countries.
The opportunity to take a short-position with so much going wrong has been very appealing. Think of it this way: You stand to win if the Euro moves lower and if equities move lower. With all of the apparent difficulties that the banks will have under Basel III…
From Reuters.com:
Global regulators meeting on Tuesday look set to finalize tougher bank capital rules roughly in line with expectations but the package may take effect sooner than anticipated, raising investor concerns over dividends.

Germany's Die Zeit newspaper reported on Monday evening it had obtained a draft of the finalised package showing that banks will have to hold Tier 1 capital of 9 percent, including a 3 percent so-called "conservation buffer".

At least 5 percent of Tier 1 would have to be in the form of pure equity or retained earnings for maximum market shock absorbency. The current Tier 1 ratio minimum is 4 percent, with a core pure equity minimum of 2 percent.

The leak sparked some skittishness in Europe's stock market as investors refocused on how much capital banks may need to raise and how this might hit dividend payments.
More to the point, there is already discussions about the tough time that European stocks may have as they have advanced to a point of significant resistance. We agree with this commentary.
(Click to Enlarge)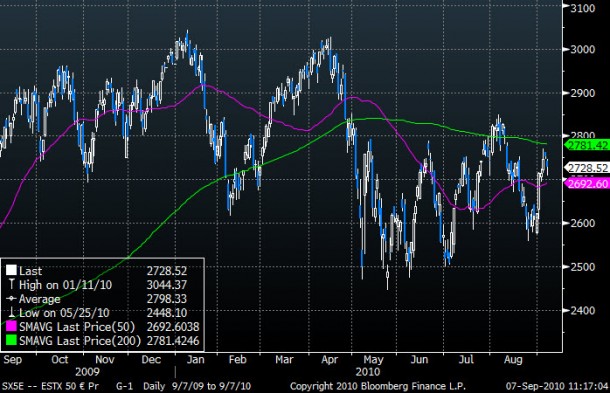 Via Bloomberg:
Sept. 6 (Bloomberg) — Last week's 4.4 percent rally in the Euro Stoxx 50 Index may be short-lived as the gauge approaches a resistance level formed by its 200-day moving average, according to a technical analyst at ING Groep NV.

The index may struggle to rise above 2,782.27, Amsterdam- based Roelof-Jan Van den Akker wrote in a report today. The Euro Stoxx 50 closed at 2,746.23 last week and climbed to 2,755.24 as of 4:16 p.m. in London today, about 1 percent below the resistance level. Should the gauge drop below its 50-day average of 2,689.19, it may fall a further 4.8 percent from there, he said.

"The upside potential is limited with prices nearing strong resistance," the analyst wrote, adding that the 200-day line coincides with the "upper end of the trend channel," the line that unites previous highs. A close below the 50-day average "is required to confirm the next correction towards the underlying trend line, currently around 2,560."

Technical analysts look at price charts to forecast resistance levels, or ceilings restricting further price increases, and support levels, or floors limiting declines.