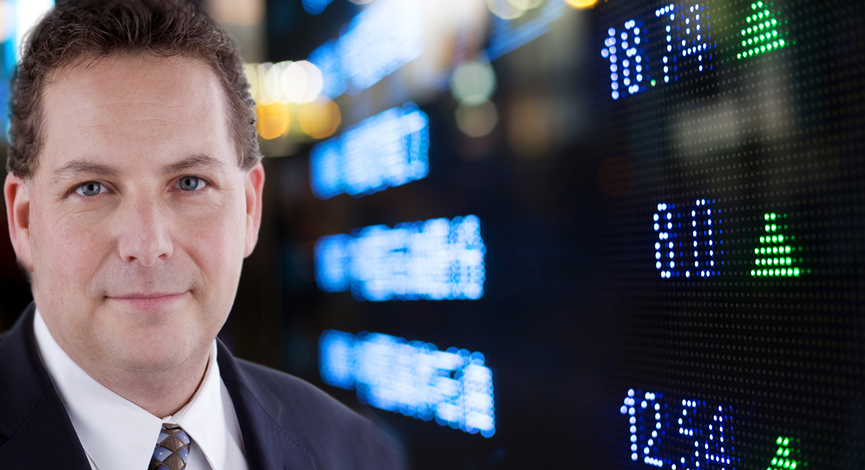 The Durable goods orders report was headlined at a plus 0.2%, as opposed to expectations for a rise of 0.5%. But, when we strip out transportation, the 2.9% increase was far better than the 1.0% economists had anticipated.
While the total durables were disappointing, in an environment that continues to look for silver linings in any report, this is seen as a good number. AND, with all due respect, it may actually be. Either way, it was not so far off of the mark as this series has been volatile over the past 12 months.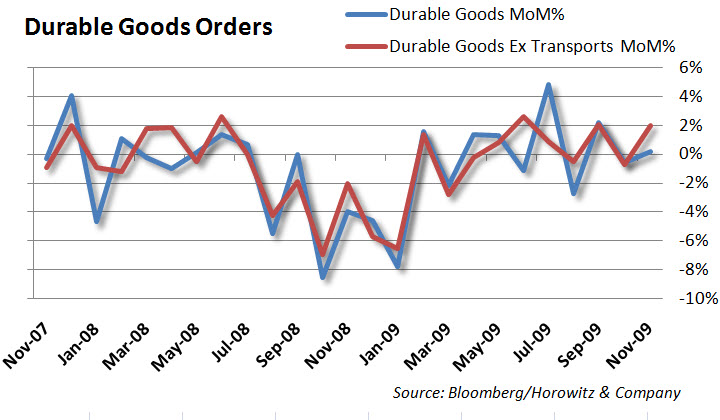 Revisions upward are encouraging and when some of the additional stimulus hits (cash for appliances, cash for caulkers) it will probably continue to help month-over-month orders. It would be nice to see a "pure" series for a while that excluded any stimulus benefit to see just how much demand is actually returning.
From Briefing.com
Total orders for durable goods in November increased 0.2% (consensus 0.5%) after an unrevised 0.6% decline in October.   Excluding transportation, orders jumped 2.0% from October (consensus +1.1%), which saw an upward revision to a 0.7% decline from a previously reported 1.3% decline.

Shipments were up 0.3% in November on top of a 0.7% increase in October.

Similarly, nondefense capital goods, excluding aircraft — a proxy for business investment — increased 2.9% after a 2.0% decline in October.

The November durable goods data will factor favorably in Q4 GDP forecasts.
___
Disclosure: Horowitz & Company clients may hold positions of securities mentioned as of the date published.