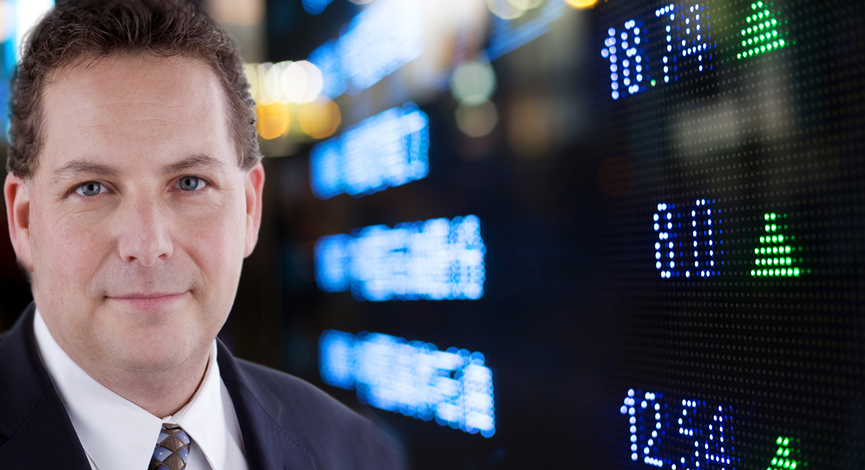 Below is a snippet of what we are writing in our CLIENT ONLY site today. This is a place where we provide transparency and updates on a regular basis for our money management clients of the TDIMG Strategy. (If you want a 2-week free trial to observe the site and become more familiar with our strategies, you can fill out the form at the bottom)
Remember, this is only a small portfolio of the information we provide.
———–
Friday, Friday, Friday. WOWOWOWO! The Non-Farm Payrolls numbers were shocking. 11,000 jobs lost for November with an estimate that was for 125,000. The unemployment rate dropped to 10% from 10.2%.
(click to enlarge)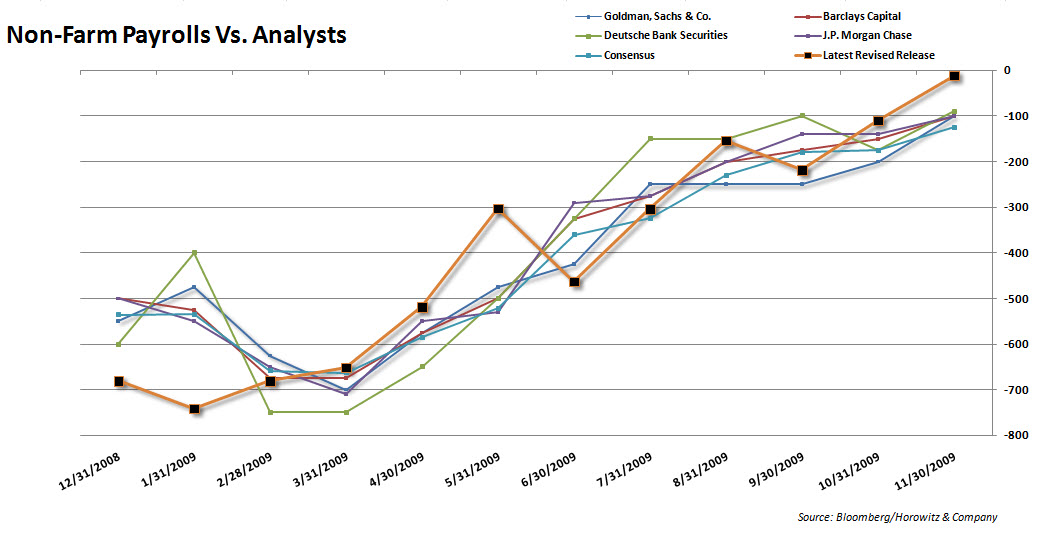 Pre-market, futures went wild and the U.S. markets gapped higher at the open. We have had a semi-neutral stance for the last few weeks and it has been working well. Nothing lost on the big down days has been keeping the portfolio marching higher during the past few weeks of intense volatility.
But, just as the jobs report was taken as a green light, the greenback turned higher, much higher against the Euro. The dollar gained 1.15% by mid-day and almost 2.0% against the Yen. Once the U.S. dollar broke below 1.475/Euro the wheels came off the the markets. The elusive resistance level of 1110.63 for the S&P 500 that was breached on the upside, quickly became broken support as the selling accelerated.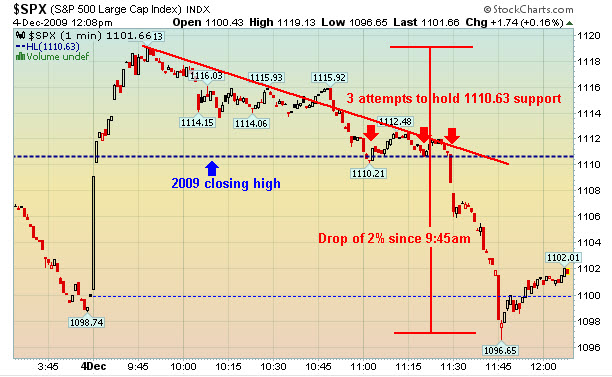 NEWS on Positions:
Citi initiates coverage on Beckton Dickinson and Company (BDX) with a Buy rating and an $85 price target.
Fees for PowerShares DB Oil Fund, PowerShares DB Gold Fund and PowerShares DB Silver Fund, PowerShares DB US Dollar Index Bullish Fund, and PowerShares DB US Dollar Index Bearish Fund will increase to 0.75 percent from 0.5 percent per year of the funds' daily net asset value. (That is something to take note of)
Comcast Corp. (CMCA) hasn't made its "last and best offer" to secure U.S. regulators' approval of its deal for control of General Electric Co.'s NBC Universal, a Comcast executive said today.
Shares of CommVault Systems Inc., Juniper Networks Inc. and Rackspace Hosting (RAX). gained Friday as Goldman Sachs added them to its "Conviction Buy" list, predicting they will benefit from growth in corporate IT spending. Rackspace, based in San Antonio, Texas, is well-positioned to take advantage of the shift to so-called "cloud" computing, said Goldman analyst Winston Len.
So, why did the markets come down so hard? According to Ransquawk:
US equities opened higher but have since reversed as a stronger USD is weighing on the commodity based stocks. Renewed strength in the USD is being driven by speculation that the Fed will hike rates much sooner than previously thought.
We discussed the labor markets and the most recent reports on productivity and costs, HERE
China is getting aggravated with some of the financial shenanigans that went on last year. They are targeting a few U.S. financial firms for payback. Click HERE
Disclosure: Horowitz & Company clients may hold positions of securities mentioned as of the date published.