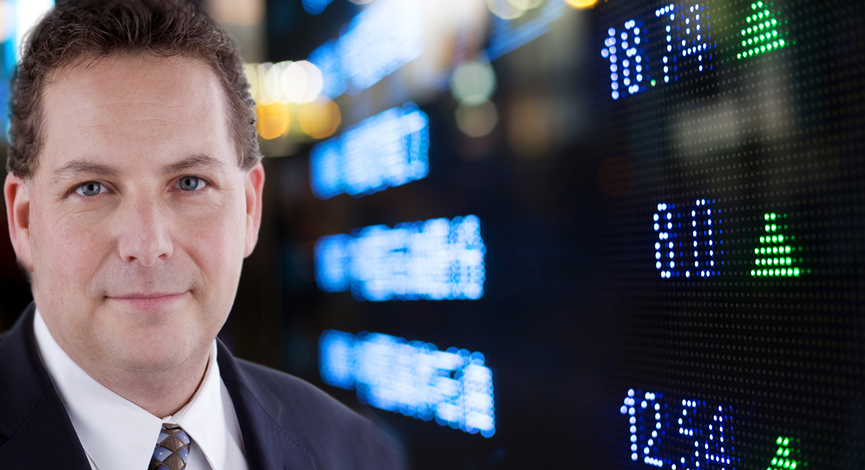 We have calculated that there is a significant correlation between the ADP Non-Farm payrolls and the BLS Non-Farm. In fact it is as high as 95% when looking at the data since the inception of the ADP numbers in 2001.
So, while many have placed little creed in the ADP number, it has done a pretty good job of predicting what the BLS survey will show only a few days after the ADP release.
We are hearing whispers of numbers for Friday ranging from a positive print to a loss of 250,000. Economists surveyed by Bloomberg show an expectation of a loss of 175,000 and for the unemployment rate to move up 0.2% to 9.8%.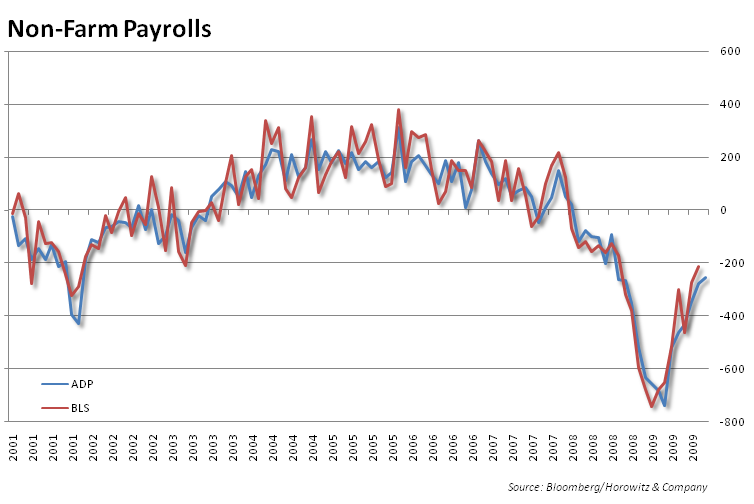 ADP Payrolls is a report that only shows the change in private payrolls. The BLS number includes public and private.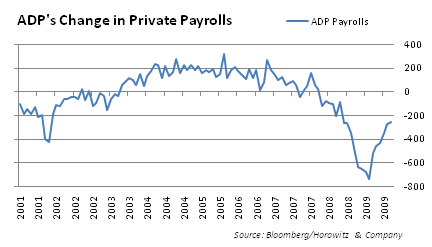 Official info from ADP: The ADP National Employment Report ® is a measure of nonfarm private employment, based on a subset of aggregated and anonymous payroll data that represents approximately 400,000 of ADP's 500,000 U.S. business clients and roughly 23 million employees working in all 19 of the major North American Industrial Classification (NAICS) private industrial sectors. The ADP National Employment Report   was developed to help meet the need for additional timely and accurate estimates of short-term movements in the national labor market among economists, financial professionals, and government policy-makers. Because ADP pays 1-in-6 private sector employees in the United States every pay period across a broad range of industries, firm sizes, and geographies, it has a unique and significant perspective on the U.S. labor market.
___
Disclosure: Horowitz & Company clients may hold positions of securities mentioned as of the date published.
___