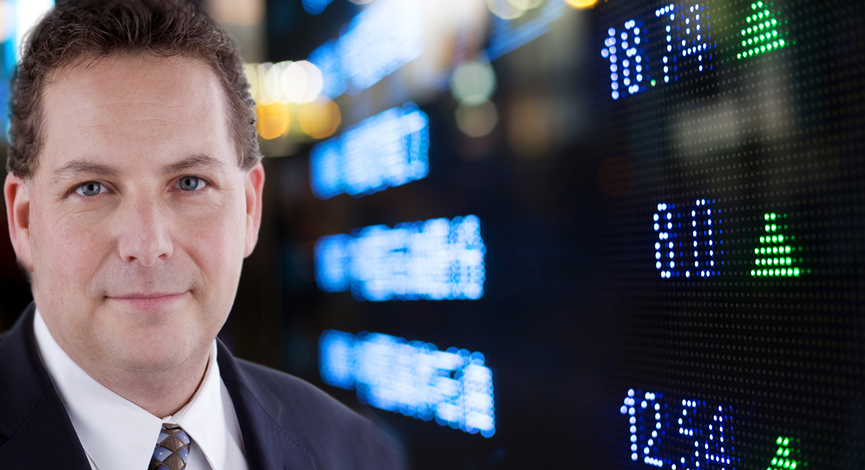 It all depends on how you look at it….
On a year over year basis, the Leading Indicators from both the Conference Board and OECD are turning up from a deep base.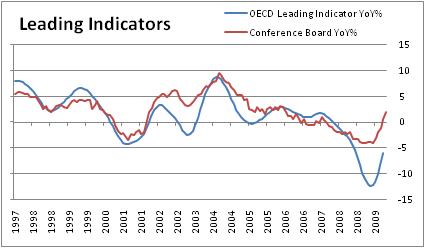 On a monthly basis though, things look a bit different.
From the component makeup, employment is the largest drag it appears.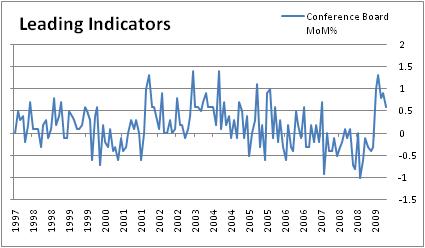 From Dismal.com
The Conference Board index of leading indicators rose for a fifth consecutive month, increasing 0.6% in August. July's increase was revised to 0.9% from 0.6%.
Seven of the survey's 10 components were either neutral or positive, the same as in the prior four months.
A positive interest rate yield spread, higher stock prices, and longer supplier delivery times in manufacturing were the biggest contributors in August, adding more than a full percentage point to growth.
A decline in nondefense capital goods orders and the real money supply subtracted 0.4 of a percentage point from growth.
The leading index in August was 1.9% higher on a year-ago basis, the highest since April 2006. The cycle trough was -3.9% in March, highlighting just how dramatic the turnaround has been.
The three-month annualized rate dipped to 9.5% from 10.9%, while the six-month annualized rate improved to 9% from 6.2%. The last time the six-month rate was increasing this quickly was in March 2004.
With August's increase, the leading index has reversed 66% of its 6.2% peak-to-trough fall spanning January 2006 to March 2009.
The coincident indicator, which consists of nonfarm payrolls, industrial production, personal income less transfer payments, and manufacturing and trade sales, was unchanged in August following a 0.1% rise in July. Before July, the coincident index had fallen for eight consecutive months.